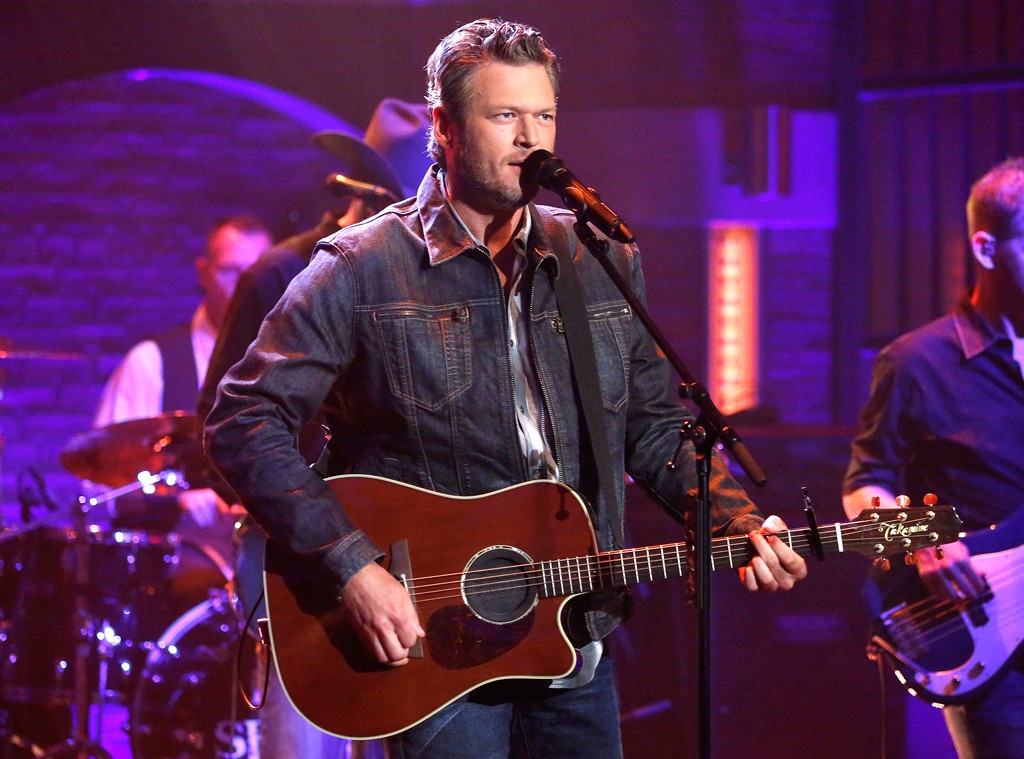 Lloyd Bishop/NBC
Country music doesn't mess around when it comes to their songs or their music videos. Need proof?
Check out the heavy hitters who are all finalists for Country Artist of 2018 at the E! People's Choice Awards and listen to all of their mega hits and then you'll understand that country is one fierce genre.
Thomas Rhett, Luke Bryan, Carrie Underwood, Blake Shelton and Keith Urban are all vying for the award after all and they are so talented. Seriously, that's some stiff competition if you ask us!
We know that we can't be alone in listening to these artists on repeat. So, in honor of all these artists finalist status we've rounded up their best music videos below for you to sing along to as you cast your vote for your favorite Country Artist of 2018.
Now is the time to have your voice heard before it's too late! The last day to get your votes in for the People's Choice Awards is Friday, Oct. 19.
Oh, we almost forgot, your votes count double right now (until Monday, Oct. 8 at 11:59 p.m. ET), so it's even more important that you vote for all your favorites ASAP.
If you want to find out who wins this year, then tune in to the 2018 People's Choice Awards airing live on E! on Sunday, Nov. 11!
"Die a Happy Man"
"Die a Happy Man" is a true love song. Thomas Rhett wrote the song for his wife, Lauren Akins, and she co-stars in the video with him too! The video shows the pair on a perfect date in Hawaii and clearly people couldn't get enough of the couple's love story because the song reached the top of the Country Airplay and Hot Country Songs charts. Now, that's a hit song!
"Marry Me"
The Georgia-born singer wrote "Marry Me" about a man who is attending the wedding of a girl he always loved but never took a chance on. He is wondering what it would have been like had he just told her how she feels, but now it's too late. Once again, Akins was the inspiration for the song as the 28-year-old artist imagined what would have happened had they not gotten together. Swoon!
"Country Girl (Shake It for Me)" 
Bryan brings the fun in "Country Girl (Shake It for Me)," which tells the tale of a country girl who goes a little wild. The song came about after Bryan and his co-writer, Dallas Davidson, listened to different genres including rap and dance music. The song hit number four on the Billboard country chart, went triple platinum and became the third besting-selling song by a male country solo artist at the time.
"Huntin', Fishin', and Lovin' Every Day"
"Huntin', Fishin', and Lovin' Every Day" became Bryan's fourteenth Top 40 hit on the Hot 100. The Georgia native co-wrote the song with The Peach Pickers—Rhett Akins, Dallas Davidson and Ben Hayslip—about his upbringing and love of a relaxed, rural lifestyle.
"Before He Cheats"
Everyone learned not to mess with Underwood when she sang "Before He Cheats" for the first time. The song tells the story of a woman taking revenge on her cheating lover and boy is it powerful. The American Idol winner took home the Grammy for Best Female Country Vocal Performance with this track and the song's writers won the Grammy for Best Country Song.
"Something in the Water"
On the opposite end of the spectrum, "Something in the Water" has Underwood singing about how a person changes after a baptism. The song appeared on her first greatest hits album, Greatest Hits: Decade #1. The video itself is gorgeous as lyrical dancers perform in water while the blonde beauty belts out the lyrics.
"Boys 'Round Here" feat. Pistol Annies & Friends
"Boys' Round Here" is a celebration of Southern life. It features backing vocals from the Pistol Annies, a group including Shelton's then-wife, Miranda Lambert as well as RaeLynn, a former contestant on The Voice. The song peaked at number two on the Billboard Hot Country Songs chart. 
"Came Here To Forget"
"Came Here to Forget" seemed to reflect Shelton's 2015 divorce from Lambert, but Shelton was not actually a writer of the song. That didn't stop it from becoming a success for the 42-year-old singer. It was Shelton's 22nd No. 1 hit and also the 17th consecutive hit of his career.
"You'll Think of Me"
Urban made a break up anthem with his song "You'll Think of Me." The Australia native sings about trying to get over an ex within the track and the song served as a crossover hit for him when it peaked at No. 2 on the Adult Contemporary charts.
"The Fighter" feat. Carrie Underwood 
Urban was inspired by his wife, Nicole Kidman, to write "The Fighter" after the two had just started dating. The song tells the story of man trying to protect his love at all costs. Underwood and Urban took the stage at the Grammys to sing their hit duet and it was explosive. The video itself shows an equally intense performance of the song as Urban sings in a boxing ring!
Now that you've rocked out to our top five Country Artist of 2018 finalists, it's time to cast your vote for the singer you want to see take home a PCAs trophy next month. What are you waiting for, voting ends on Friday, Oct. 19, so time is ticking!