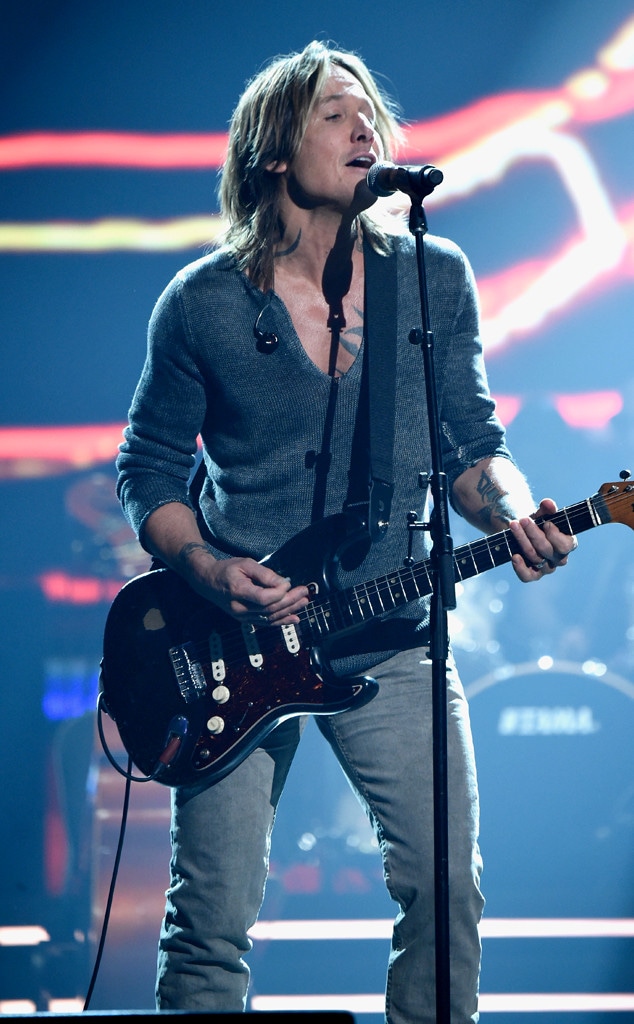 Kevin Mazur/Getty Images for NARAS
Country fans unite, because Keith Urban needs your votes!
On Monday, E! unveiled their finalists for all 43 categories for the upcoming 2018 E! People's Choice Awards and Urban is in two big categories.
After learning about his finalist spot in both the Male Artist of 2018 and Country Artist of 2018 categories the "Blue Ain't Your Color" singer took to Twitter to share his thanks and excitement with his dedicated fans and it's all just too cute. 
"Hey guys, it's Keith here. I just wanted to say a massive thank you to every one of you who voted and got us in to the People's Choice Awards finals ballot for Best Male Artist and Best Country Artist categories," Urban said in his video on Monday. "Thank you so much."
The former American Idol judge will be competing against country stars like Carrie Underwood for Country Artist of 2018 and artists like Shawn Mendes for Male Artist of 2018, but for now he's just grateful for all of the fan support.
"I love playing on this tour. I love playing every night, playing live, playing for all you guys," he continued. "We're just having the best time out there, so to get home today and see that happen is killer."
The Australia native is so genuine in his post to his fans that it makes us want him to win at least one of the categories he's up for at the PCAs, so everyone needs to start voting ASAP!
"From me to you guys out there thank you so much, you made all of this happen," he concluded. "I love you and I will see you out on the road very soon."
To vote for Urban or any other singer who you love for the 2018 PCAs, click here. Voting for the final round ends on Friday, Oct. 19 so get to it people.