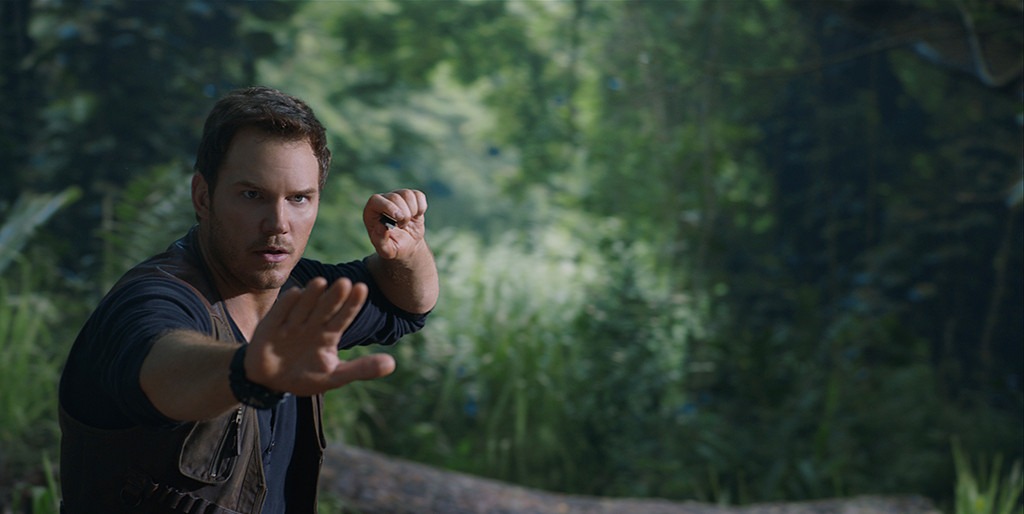 Universal Studios/Amblin Entertainment, Inc./Legendary Pictures Productions, LLC.
Chris Pratt is everywhere these days and we're not complaining.
The 39-year-old actor has played everything from a dinosaur whisperer—OK, that's not his technical title in Jurassic World, but it fits—to Johnny Karate AKA Andy Dwyer's TV persona on Parks and Recreation and every role is more impressive than the last...at least in our minds.
Throughout his career, the Minnesota native has done both television and film and managed to catch our attention and leave us wanting more from him no matter who he's portraying. 
Some fans fell in love with him on Everwood back in the early '00s, while comedy fans will never forget him on Parks and Rec, which ended in 2015.
Movie buffs on the other hand have gone to theaters to see him as a hero figure in Guardians of the Galaxy and watched him fight off bad dinosaurs in the Jurassic World franchise twice now.
If we have it our way the actor will always be in the spotlight and winning awards for all of his efforts along the way.
Pratt is a lovable goofball at times and a heroic symbol at others and his ability to change in front of the camera is one of many reasons why he is a 2018 E! People's Choice Awards finalist.
This year, he will be competing for Action Movie Star of 2018 for his role in Jurassic World: Fallen Kingdom and we can't think of another actor more worthy of this award...except for maybe the other four stars in this category like Chadwick Boseman for Black Panther.
No matter who you are rooting for, it's time to cast your vote before the final round of PCAs voting comes to a close on Friday, Oct. 19, so get to it.
As a reward for voting, you get to look at all of Pratt's memorable roles in our gallery below. We know, we're givers!