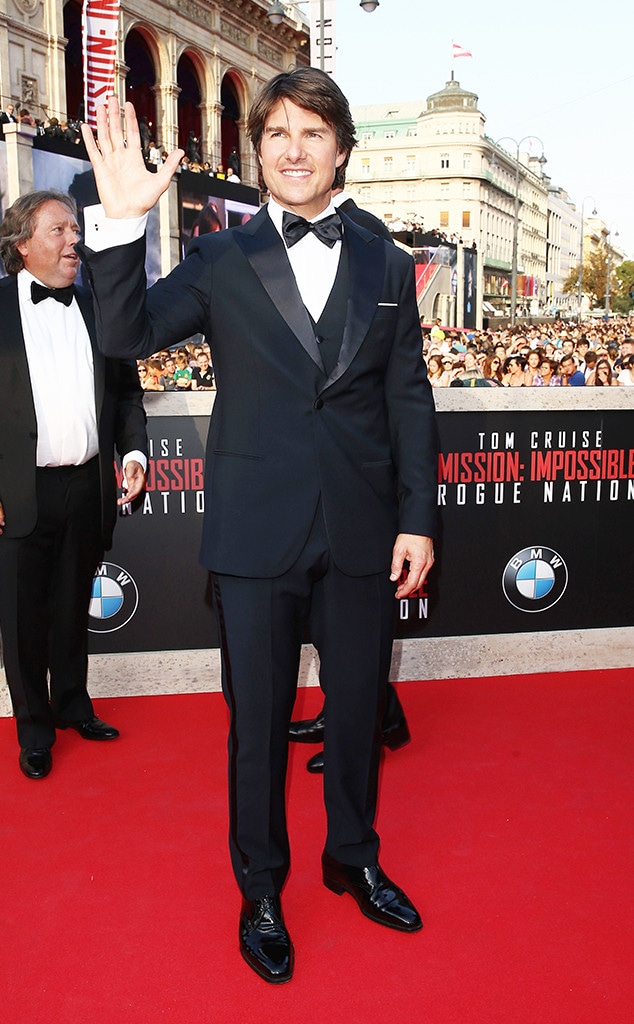 Andreas Rentz/Getty Images
When it comes to career inspiration, Chris Pratt is looking at Tom Cruise. 
While the fellow blockbuster stars have not yet met, the two men have much in common when it comes to their years in Hollywood. They're both faces of big action franchises who started out in the industry young after coming from small towns.
As his fame continues to rise, Pratt respects Cruise's professional reputation and hopes to have a similar one. 
"One of the career goals that I have based on Tom Cruise is his reputation as being a really nice, positive guy who works hard," Pratt told the AP (via JustJared). "I've never actually met him, but I would like—if you're going to leave a legacy, it'd be nice to have it be that people thought you were nice and easy to work with and you worked hard. I think that's pretty cool."
He also tips his hat to Cruise for a unique talent: running on screen. 
"Mission: Impossible—he ran across London, across bridges, over buildings. Yeah, Tom is a great runner," Pratt said in the interview. "He did all his own jumping, he was flying the helicopter, he really was like—oh, if there's a question of whether or not I'm the best at this, let me put that question to bed. He's the best."
As for how Pratt can inspire the next generation, he recently spoke about God and encouraged fans to learn to pray in his MTV Generation Award acceptance speech. 
"That kind of a message, it might not be for everybody. But there is a group of people for whom that message is designed," he told the AP (via JustJared). "And nothing fills my soul more than to think that maybe some kid watching that would say, 'Hey, I've been thinking about that. I've been thinking about praying. Let me try that out.'"
As he added, "That's like the only way I feel like I can repay what has essentially been a giant gift in my life."