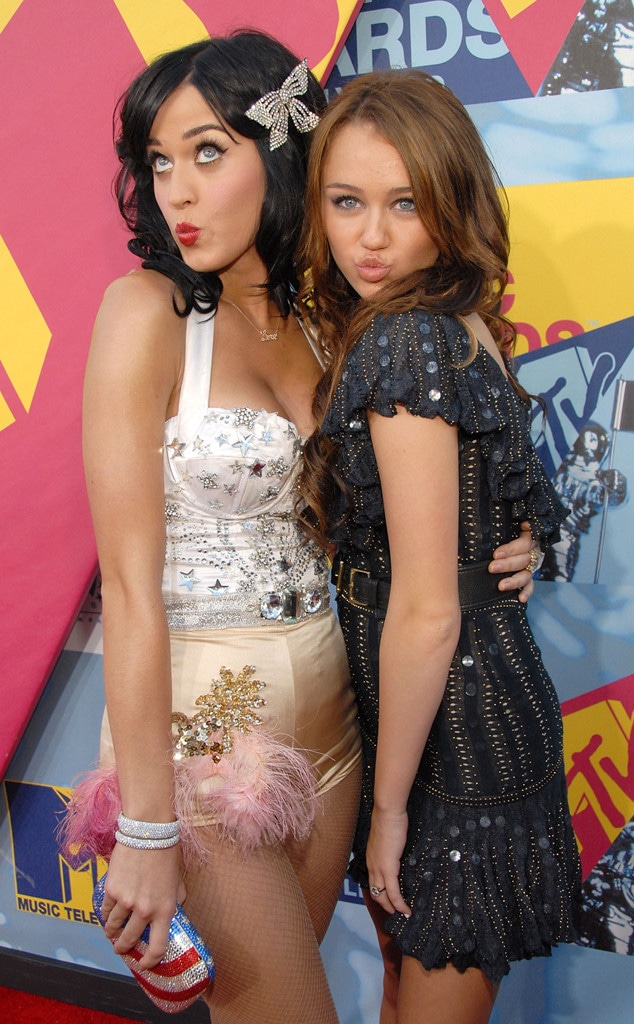 Frank Micelotta/Getty Images for MTV
A lot can change in 10 years...especially fashion!
Ahead of the 2018 MTV Video Music Awards on Monday, Aug. 20, we're taking a look back at 12 celebs who rocked the 2008 award show.
Sure, we could go back and think about which stars won the moon men trophies that year like Britney Spears for Video of the Year, or Chris Brown for Best Male Video, but pictures from the red carpet take us back so much quicker.
In case you weren't watching 10 years ago, or simply forgot what your favorite celeb was wearing at the event, we've got you covered.
In 2008, TV chatter was all about The Hills' (AKA Lauren Conrad attended wearing a bubble-style mini-dress), the Sex and the City movie was hot, and Spears had just dropped Blackout and Circus was about to hit.
With so many fierce entertainment moments that year we're not that surprised that the style game was so great...and sort of ridiculous if we're being honest.
So, who was the best dressed back in 2008? Well, that's for you to vote on, but we do have a few stars in mind.
For starters, the "Piece of Me" singer looked ah-mazing as she accepted her three awards that year in a fitted, shimmer frock.
Back then, Taylor Swift was still a curly, blonde country pop singer without any reputation and her dress choice matched that. She rocked a fun and flirty blush dress that was just so pretty and innocent.
If you remember correctly, this is also the year that Kristen Stewart wore a shirt dress. It looked like a shirt shirt, but we're pretty sure the Twilight star was wearing it as a dress.
Katy Perry on the other hand, turned heads as she walked the carpet in one of her retro-inspired, high-waisted shorts and halter bustier looks and then posed with Miley Cyrus who was still in her Hannah Montana phase, which we will forever love.
Lindsay Lohan and Rihanna were also fashionable ladies to watch as they hit the carpet in short frocks that showed off their killer legs.
Take a look at some of the best and most iconic style moments from the 2008 MTV VMAs below and vote for the one you still love most.
Tune in to see what the celebs wear this year when the 2018 MTV Video Music Awards air live from Radio City Music Hall on Monday, Aug. 20 at 9:00 p.m. ET/PT.
2008 MTV VMAs: Best Dressed Poll