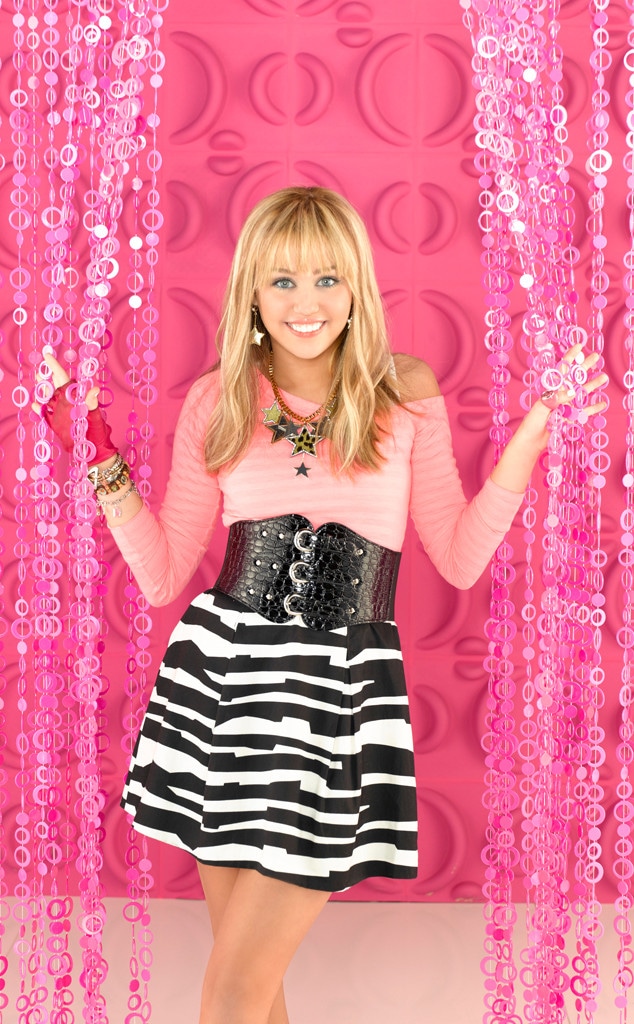 DISNEY CHANNEL/BOB D'AMICO
Under the makeup, wardrobe and wig, it was always Miley Cyrus. 
More than a decade after her breakout role as the girl living the "best of both worlds," Hannah Montana, the songstress is reflecting on that stage of her life with a mix of gratitude and apprehension. 
Now 24 years old, Cyrus acknowledges she carried quite the load as a child star. "I liked being in the Disney universe because I didn't know anything else. I knew that I was getting to live what I wanted to do. I got to do two things that I loved. I got to act at that time and I got to be funny and I got to wear a wig and that was awesome and I got to wear a lot of sparkly things, so that was cool," she recalled during an interview on CBS Sunday Morning. 
"I think now that I'm older, now I realize that's a lot to put on a kid. It's a lot to put on a kid to have them have to go get their makeup done and also balance school and also have me dress up in a wig as a kid is a little weird—it's a little Toddlers & Tiaras."
The former TLC reality show chronicled the lives of young girls competing in child beauty pageants and drew controversy for some of the costumes the girls wore while competing. 
While the Hannah Montana veneer may have been a lot for a young girl to manage, Cyrus also acknowledges how special that character was for her and for her fans. 
"I think why people loved Hannah Montana was becase Hannah Montana did feel real and that's because I was under there and people forgot that sometimes," Cyrus continued. 
"I loved being that character and so, that's what made people love her and honestly music is everything and all people want to have is great music. For that audience, for what that was, that was great music for kids to listen to. There's a song called "Life's What You Make It" so let's make it rock—never forget that. Wise words—that's a good thing to tell kids."