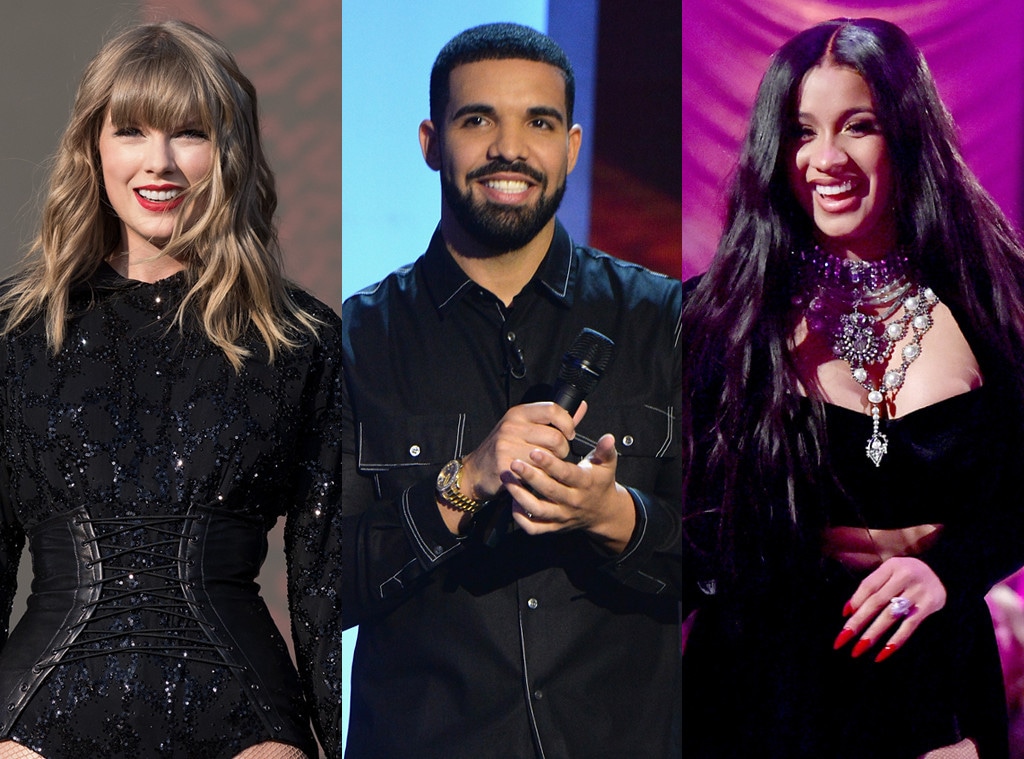 Getty Images
WINNER: Taylor Swift has been slaying the music game all summer long with her Reputation Tour, so of course she won this category!
_________
Another day, another epic Best of Summer Tournament category to vote on.
Today we are all about the music that has been driving our summer vacations and R&R time and trust us, these artists and their jams have been lifesavers. 
Whether you've been rocking out to these five singers on your drive home from work every day, or have been blasting them at the pool parties you've been attending, these celebs have been winning the summer with their hits, concerts and new albums.
Which of the artists reigns supreme? Well, that's up to you and if we're being honest we don't know how you're going to choose!
In order to help you out a little bit, we're going to take you on a musical journey to remind you why these fabulous five performers deserve your vote.
Take Taylor Swift for example, her Reputation Tour has been sizzling all summer long.
Not only has her tour featured her entire Reputation album, but she's had guest performer after guest performer join her on stage and we're not worthy of all the star power.
Drake has also had a red-hot summer releasing both "Don't Matter to Me" and "In My Feelings."
Plus, his song inspired the "In My Feelings" Challenge, which has had us laughing a lot over the past few months. 
Cardi B is another singer who has been everywhere this summer. Not only did she have a baby recently, but she released numerous solo singles and collaboration singles that we've been singing along to for months.
She has "Girls Like You" with Maroon 5, "Dinero" with Jennifer Lopez, and "Ring" off her own record to celebrate.
Country star Maren Morris made a splash as well with her song "The Middle" with Zedd, which has stayed high up on the charts all summer long. Plus, she's currently on tour with Niall Horan and working it every night.
Our final competitor in this category is the one-and-only Beyoncé. In addition to her On the Run II Tour alongside husband Jay Z, the couple released a joint album called Everything Is Love that surprised everyone.
Show your favorite summer artist some love by voting below and make sure to check back later this week to see who will be moving on to our final round next week!
Voting is now closed.
(Originally published on Wednesday, Aug. 15 at 6 a.m.)
Best of Summer Tournament: Music