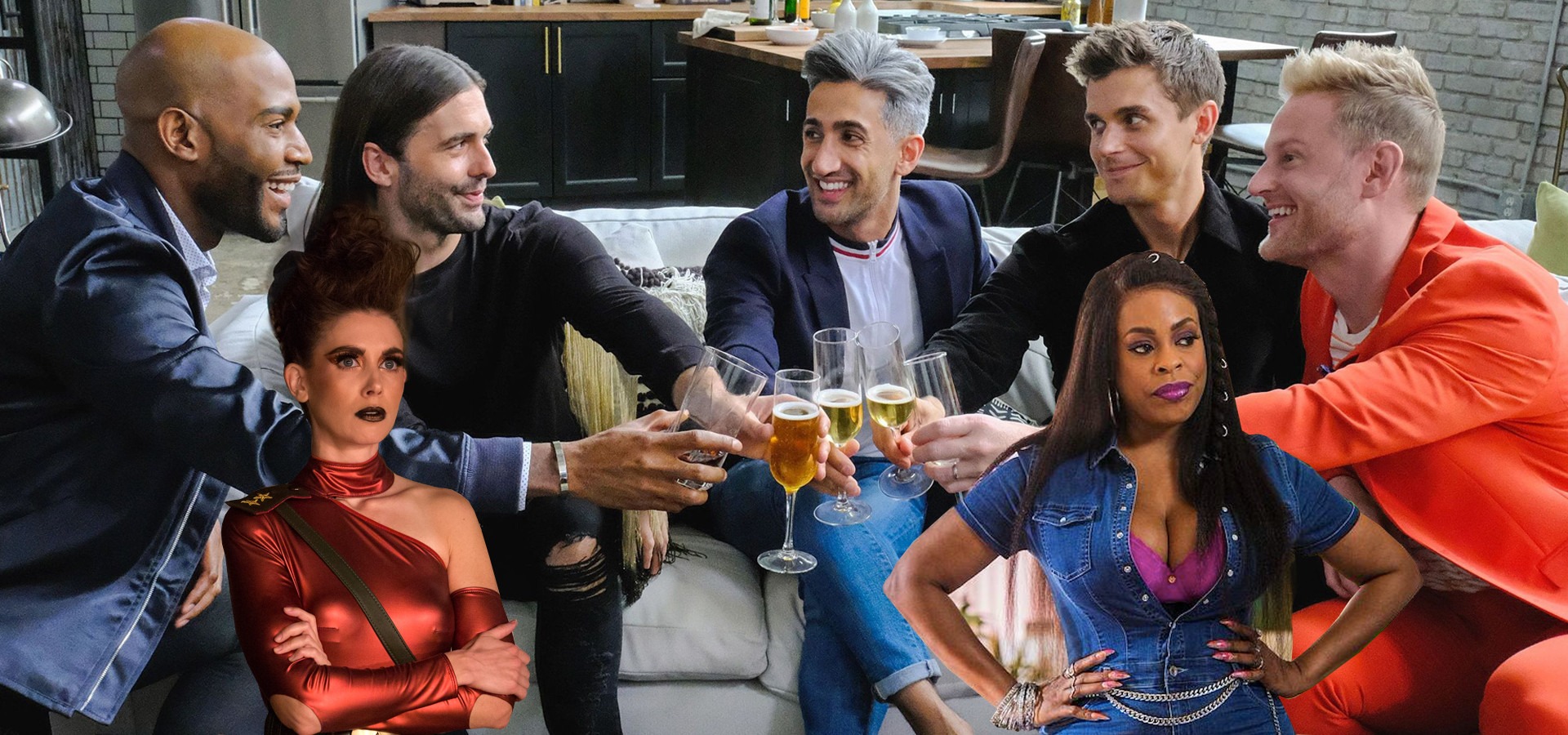 WINNER: The best show of the summer is...Claws!
__________
Summer vacation might be winding down, but our Best of Summer Tournament is just beginning to heat up.
Since we're getting ready to say goodbye to summer (and that stinks) we are asking you to vote for what people, movies, TV shows and more won summer 2018. It's almost as good as actually getting to have more time in the summer months...almost.
Today we are focusing on the best TV shows to air this summer. Since there were a lot of great series that took over our weekly viewing schedule over the past few months we narrowed it down to nine shows on our ballot this year. Sorry, but some TV shows just weren't up to snuff!
If you loved watching GLOW, Claws, Queer Eye or The Bachelorette for example, then you need to vote for your favorite show below so it can battle it out for the ultimate title of Best of Summer later this month.
While we are self-diagnosed TV addicts, these top nine series really were a cut above the rest this summer and therefore they deserve some love.
For starters Queer Eye was the revival we didn't know we needed but now can't imagine our lives without it. Season one dropped on Netflix in February and thankfully season two quickly followed in June and now we're counting down until next year when season three comes out.
Then there was the highly-anticipated 14th season of The Bachelorette. With Becca Kufrin's terrible breakup with Arie Luyendyk Jr. last year on The Bachelor fans were ready for her to find love, but of course drama was in high supply as she ventured all over the world with the dreamiest of men.
Claws stepped up its game this season and made TNT one of our favorite networks in the process. Niecy Nash being a total boss as Desna week after week gives us life and makes us question what our nail artists could be up to when they're not painting nails or giving hand massages.
Of course who could forget the comeback show starring everyone's favorite New Jersey residents?
Jersey Shore Family Vacation proved that Jenni "JWoww" Farley, Nicole "Snookie" Polizzi, Mike "The Situation" Sorrentino and the rest of their outrageous squad still have a way of making us laugh when it came to MTV this summer and we're so ready for the second season.
TV Land also threw their hat in the ring this summer for top TV show, giving us another amazing season of their hit drama Younger. Now that fans are in to the fifth season of this series, the lives for Liza (Sutton Foster) and Kelsey (Hilary Duff) have become even more complicated and at the same time more intriguing to watch.
A TV show newcomer hooked us in as well over the past few months and it's all thanks to Ryan Murphy. His newest series Pose premiered on FX in June and it shined a light on the ball culture in 1987 and made viewers fall in love from episode one.
Netflix of course had a few big hits this summer, but season two of GLOW was clearly one of its top performers. Getting more in-ring fighting, more outrageous '80s costumes and more from the series' star Alison Brie is something we are all-in on and won't stop rooting for anytime soon.
The Bold Type kept our NYC-loving hearts and girl power vibes alive all summer long with its second season. Plus, it may or may not have made us want to work at a magazine where there is a fashion closet to hang out with our BFFs in while avoiding work. Shh...don't tell our boss!
Real Housewives of New York City on the other hand has been full of drama, drama, drama this season and that's really why we all tune in, right? The answer is yes, and there is no judgment coming from us.
Let us know which TV show rocked your summer below and don't forget to keep coming back and voting on future categories in our Best of Summer Tournament all month long.
Voting is now closed.
(Originally posted on Monday, Aug. 13 at 6 a.m.)
Best of Summer Tournament: TV Shows