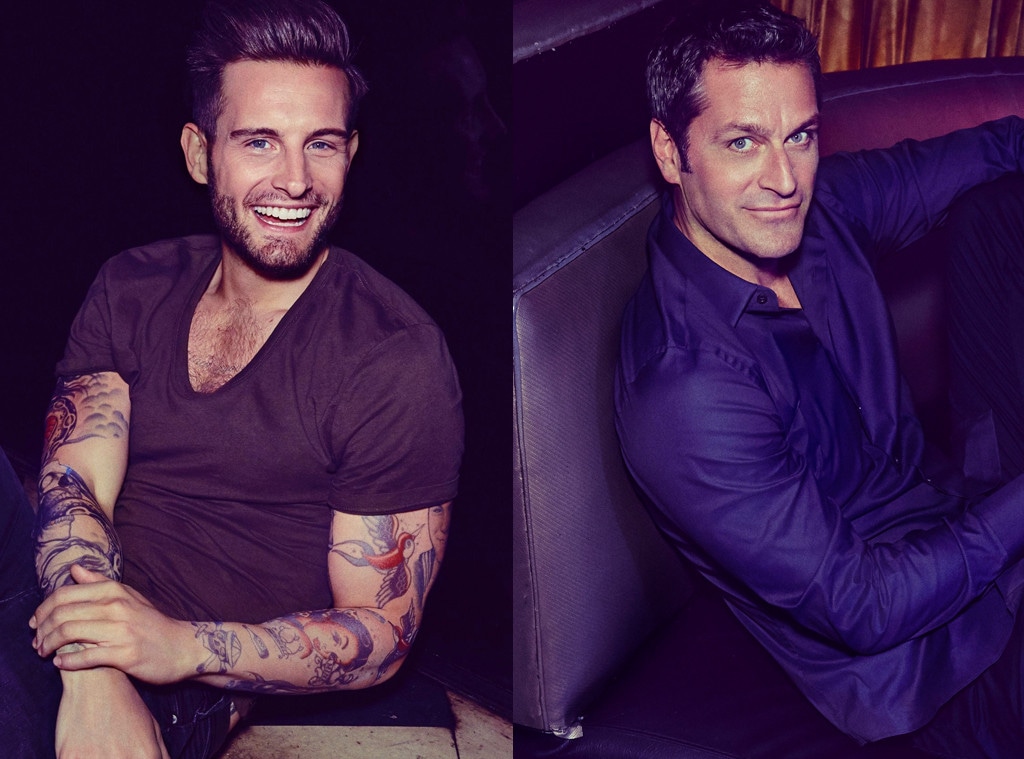 TVLand
Season after season Younger gives us love, sex and secrets and after all this time we still don't know which of Liza's (Sutton Foster) flames we're rooting for.
Now that we're in season five of the TV Land series, a lot has happened in regard to Liza's romantic life and we need to know where you stand.
Are you team Josh or team Charles?
We know that some fans have had their favorite man picked from day one, which is totally understandable, but does he still stack up?
Josh (Nico Tortorella) is so young, dreamy and passionate about everything he does and Charles (Peter Hermann) has it together (most of the time) and is actually age-appropriate to date Liza. Both are strong contenders for her heart, but as of now neither has won her completely.
You might've had a favorite since the beginning of the series, but a lot has happened over the past five seasons that might've changed where your allegiance lies and that's OK. 
Love is complicated and although we have no clue who Liza will end up with, we all have a favorite, right?
It might change daily, but you know deep down you have a thought on who Liza should really be with at the end of the day and we want to know who has won you over...as of now.
This season has definitely complicated the love triangle again, but it just makes us love these three characters even more. The trio's relationships with one another are twisted and complicated yet, they work.
Sure, Charles is currently upset with Liza now that he discovered her real age from someone other than her. They might be struggling, but when they're good they are so good. Charles has been a bit bitchy this season, but isn't it warranted? He was lied to for a long time and if you love someone the lies sting even longer.
Josh on the other hand is having an emotionally-charged season both with and without Liza in his life. He was hit hard when his green-card marriage went up in flames and he just wants love back in his life. He's a true romantic who can't seem to figure out how to make love last.
The real question is whether or not Liza is the solution. If she is the one, is Josh really ready to commit? 
We have so many questions when it comes to this love triangle. You'd think we'd want Liza to focus on one man, but we are actually very happy that both of these romances still have a chance, even if they are getting more and more complicated with each episode.
Who doesn't enjoy a good love triangle anyways?
Since Liza isn't perfect, she is more lovable and continues to be the girl we keep rooting for. As she tries to figure out her life, both personally and professionally, we just want to see her happy...and she has two really good options to make that happen.
Choosing between two great guys isn't the worst problem to be dealing with, but at times it is rough to see her struggle.
Who will she choose? Or, rather who will fight for her? Only time will tell, but we know you probably have an idea of which man you want to see make it to the finish line.
Let us know which of Liza's leading men you think she should end up with when it's all said and done below. Oh, and in the meantime catch an all-new episode of Younger tonight to see if your No.1 guy is currently in the lead to win Liza's heart once and for all.
Younger airs on Tuesdays at 10 p.m. on TV Land.
Younger: Josh vs. Charles Poll