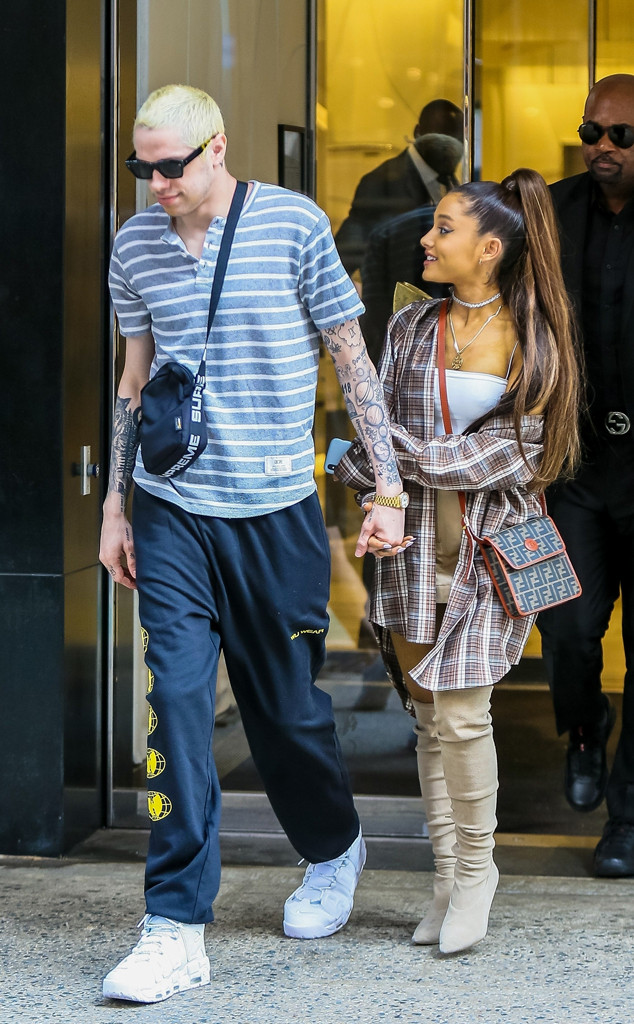 BACKGRID
A picture is worth a thousand words, but what about a song?
Ariana Grande changed the name of the song "Pete" about her fiancé Pete Davidson on her upcoming album Sweetener, but fans of the newly engaged couple don't have anything to worry about. In fact, all she did was add a last name. The song's new name is "Pete Davidson."
A fan on Twitter reached out to Grande and inquired about the name change and, per songwriting fashion, her response was pretty poetic. Grande wrote, "i like the way it looks i love his name and i love him music lasts forever. it'll outlive any tattoo, any memory, any anything, even myself so i want my love for him and how i feel to be a part of that."
While Grande and Davidson have taken a hiatus from social media, fans have hardly done the same. In fact, the Internet has taken to Twitter to exchange theories about Grande and Davidson's wedding date. Both of them have a tattoo with the numbers "8418," which was apparently Davidson's late father's badge number, who was a firefighter and died in the Sept. 11, 2001 attacks. Twitter users now believe that their wedding date could also be August 8, 2018.
Sweetener will be released on August 17, 2018.