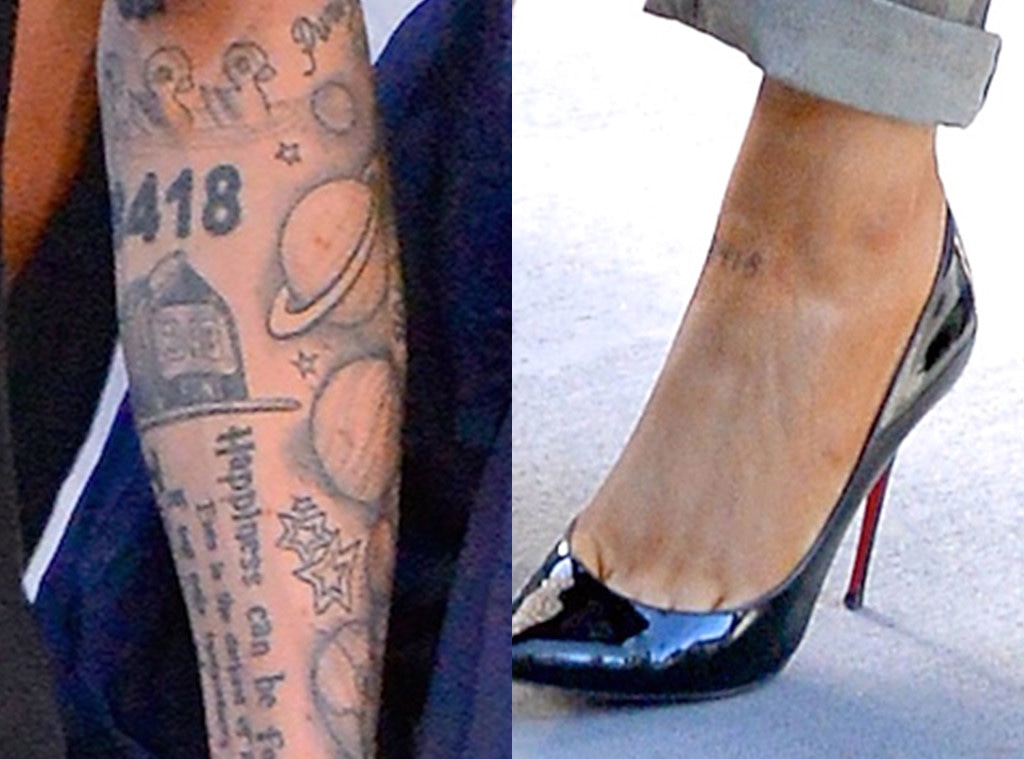 Robert Kamau/GC Images
Remember all those tattoos Ariana Grande and Pete Davidson have been sporting lately? Turns out they may mean more than we originally thought.
Fans of the pop star and the Saturday Night Live comedian believe the couple's wedding date is on August 4th of this year, which is numerically spelled 8/4/18. That number also happened to be Pete's late father's badge number when he was a firefighter in New York City.
And not too long ago, the songstress had the digits tattooed in honor of his father, Scott Davidson, who died in the September 11, 2001 terrorist attacks.
The fan theory is solid considering the significance of the number to Pete and it would be a great way to remember the late firefighter on the day of their wedding.
Besides their matching ink, Pete recently shared that he had given Ari the same FDNY pendant that his father wore when he died in the Twin Towers, and which he had worn for the last fifteen years. Davidson told fans, "She's the greatest person I know. I gave it to her because she has my heart and that is the most precious thing I own. My dad would be so happy and love her so much."
If the couple does get married in August, which is less than two weeks away, it would come as no surprise to Arianators considering the pair announced their engagement after being together for just a few weeks.
While we don't know much about the wedding yet, perhaps these super sleuths have cracked the case. And if not, we still can't wait to see the young couple make their way down the aisle.