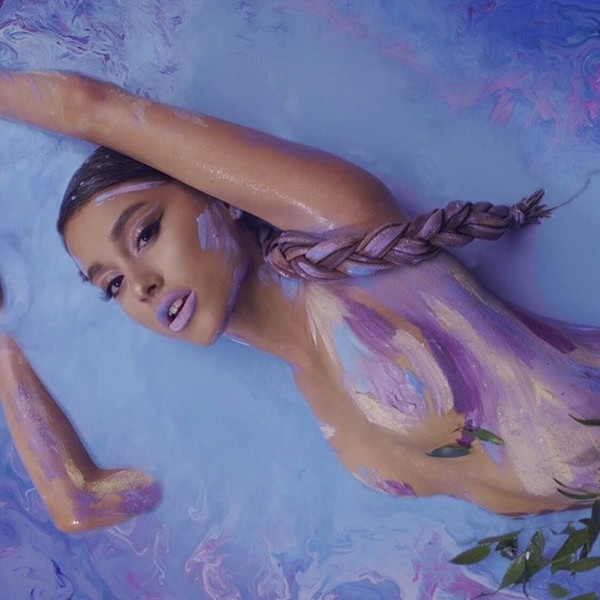 Republic Records
Ariana Grande is intimately connected to her fans, but they don't always understand each other. Yesterday, the 25-year-old pop princess revealed the track listing for Sweetener, her forthcoming fourth studio album via Republic Records. While fans have already heard the lead single, "No Tears Left to Cry," and the follow-ups tracks "The Light Is Coming" and "God Is a Woman," new song titles include "Better Off," "Blazed, " "Borderline," "Breathin," "Everytime," "Get Well Soon," "Goodnight N Go," "Pete," "Raindrops," "REM," "Successful" and "Sweetener."
One Instagram user argued that Grande shouldn't have included a song about her fiancé, Saturday Night Live comedian Pete Davidson, considering they've only been together for a couple of months. Grande saw the comment and decided to respond, writing, "He's my fiancé. This is my album. I'm an honest and emotional artist and human being and if my openness in my work isn't for you, that's OK; I won't be offended. Still wishing y'all all the love in the world."
Grande thanked the user for highlighting a few of the other songs, writing, "These three are really beautiful. I know I said I don't have favorites but these and 'R.E.M.' are really up there."
After another user expressed excitement over "Pete," because "their love is so true and kind," Grande replied, "Thanks. It's a special song about the most special human being I've ever met."
"Also, the song is sick," Grande added. "Thanks for your kindness."
Grande first revealed in June that she'd named one of her songs after Davidson.
Sweetener will be released worldwide Aug. 17.
Watch Daily Pop weekdays at 12:30 p.m., only on E!