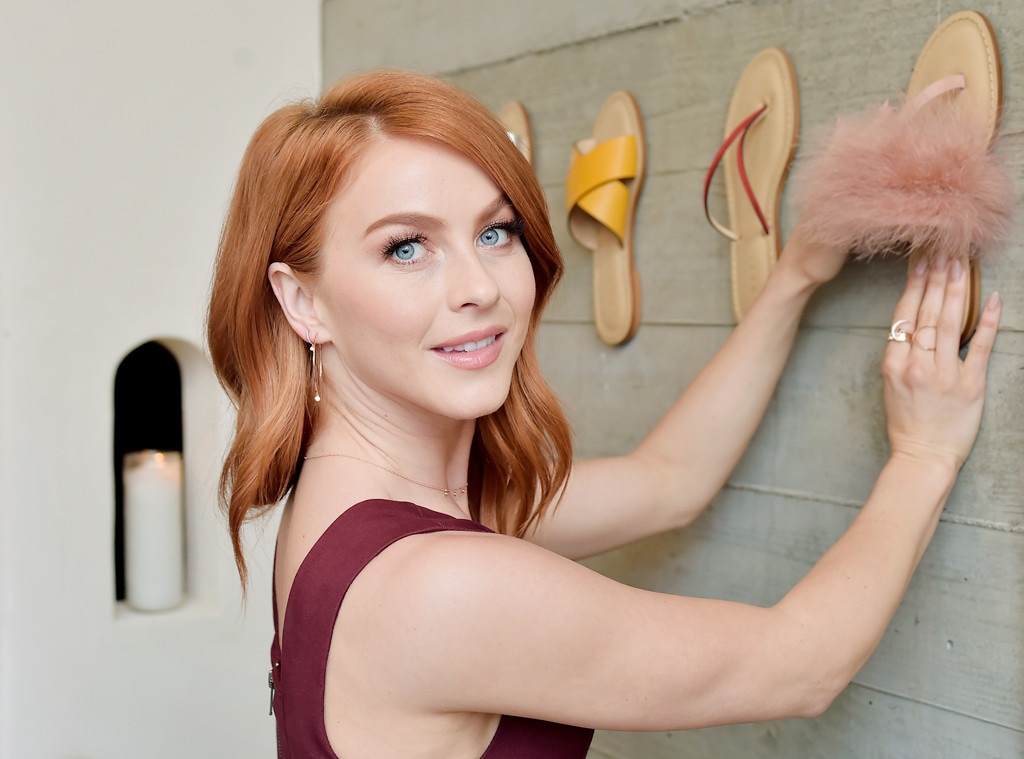 Stefanie Keenan/Getty Images for Amanu
Happy birthday, Julianne Hough!
After a transformative year of dancing, traveling and inspiring her fans and followers, the two-time Dancing with the Stars champion turns 30 today.
Last July, the Footloose actress kicked off the final year of her twenties with an African honeymoon, followed by several other trips across the country and around the world. She embraced her wild side and explored outdoor activities like fly fishing and snow hiking, while practicing self-love and encouraging others to do the same.
Finally, the Utah native found her voice in the limelight and began speaking out about important issues close to her heart.
In honor of her special day, let's look back at the star's groundbreaking year.
Daniel Zuchnik/Getty Images
1. Ending Stigmas: The active dancer has persistently spoken out about her personal struggle with endometriosis and recently partnered with AbbVie and SpeakENDO.com to encourage women to seek treatment for their painful symptoms. In order to raise awareness about the debilitating disorder, Hough spoke to E! News about her 10-year battle, was the keynote speaker at the #BlogHer18 event and appeared as the cover girl of the November 2017 Health Magazine.
In an interview with E! News, the celebrity admitted she initially avoided the "endometriosis talk" with her husband, but after experiencing his support, she encourages people with endometriosis to speak up, saying "As hard as it was for me to let go of that control, it's actually amazing. Whether that's your significant other, your family, a friend, your coworkers, whatever it may be, this should not be something you should be afraid of. It doesn't define who you are. In fact, I own it now, and I am so glad that I have a voice to be able to help people with it."
2. World Wanderer: Since her marriage to Brooks Laich only a week and a half before her 29th birthday, the actress has continued to fuel her wanderlust at every opportunity. Starting with her African honeymoon in Seychelles and Kenya, the Safe Haven star has visited Alaska for a reunion with her high school besties, the Canadian Rockies for a jam-packed nature retreat and Paris for a romantic getaway with her hockey player hubby.
3. Makeup-Free Motivator: "I want every single one of you to know how important it is to dream BIG and focus on the 'Outcome' of the Dream and 'Why' you want it rather then getting stuck in the tyranny of 'How' it's going to happen," wrote the natural beauty in a makeup-free, motivational Monday Instagram post. Over the past year, Hough has used her Instagram as a platform to promote kindness, self-love and femininity.
4. Vocal and Vivacious: In the past, the former singer has candidly spoken out about her fear of standing up for others out of fear of public criticism. Last August, however, Hough began taking action when she advocated for spreading joy and love at the LOVELOUD Festival, which aims to raise awareness about teen suicide especially in the LGBTQ+ community.
In October, she also spoke out about the Las Vegas shooting and advocated for gun control. Later on in June, she condemned family separation at the border and pleaded with her followers to protest for these families' reunification. She wrote on her Instagram, "I believe that families belong together. If you're upset, sad, angry, outraged, or all of the above about families being separated at the border...PLEASE ACT… Whatever your political party or beliefs are, I think we should all be able to agree: NOT THIS. Not innocent children."
Jennifer Graylock/Getty Images; Instagram
5. Radiant Redhead: Bye-bye blonde! After six years, the Insta star took the plunge and traded her platinum locks for a headful of red. Hough wrote in an ecstatic post, "I have never felt more like ME than I do right now!!... now that I'm on this new journey, exploring and finding out who I truly am, I said screw it! I feel more feminine and alive and I love it!"
6. Adrenaline and Adventure: From catching fish in Alaska to riding a helicopter over the Canadian mountainside to wake surfing in Lake Powell, Hough has packed the past year with daring escapades and exploration. We can't wait to see where this adrenaline-junkie's next adventure takes her. Oh wait, Laich surprised his leading lady with a birthday adventure this weekend. We have a feeling these two will have a great time.