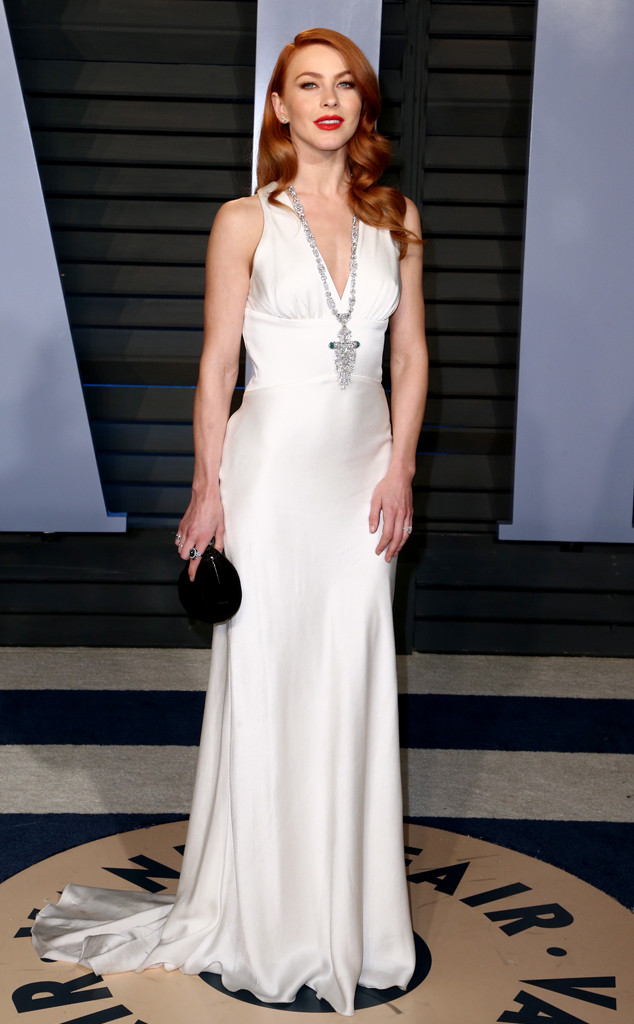 John Salangsang/REX/Shutterstock
She's a survivor!
For Endometriosis Awareness Month, Julianne Hough sat down with E! News and opened up about her 10-year battle with the often-times painful disorder in which tissue that normally lines the uterus grows outside the uterus.
In the chat, the 29-year-old, who is among stars like Lena Dunham who have been open about their struggle, revealed that she'd often suffered in silence and dealt with the pain on her own, but that she's recently learned to let in new husband Brooks Laich, whom she married last July, during the trying times.
Detailing her decade-long journey with the disorder, Julianne, who has a new campaign SpeakEndo, explained, "Obviously, with my story, I came out with it in 2008 when I found out that I had Endometriosis. But then at the time, I was like, I don't know if I really want to talk about this, it's very personal and there can be some misconceptions about certain things and I was like, I don't have the answers yet."
The former Dancing With the Stars pro says she started talking about it because she she feels she has a "responsibility" to use her voice "to help other women so they don't have to go through this sort of like, silent, I'm alone situation, that there's actually an amazing community of women that are there for you."