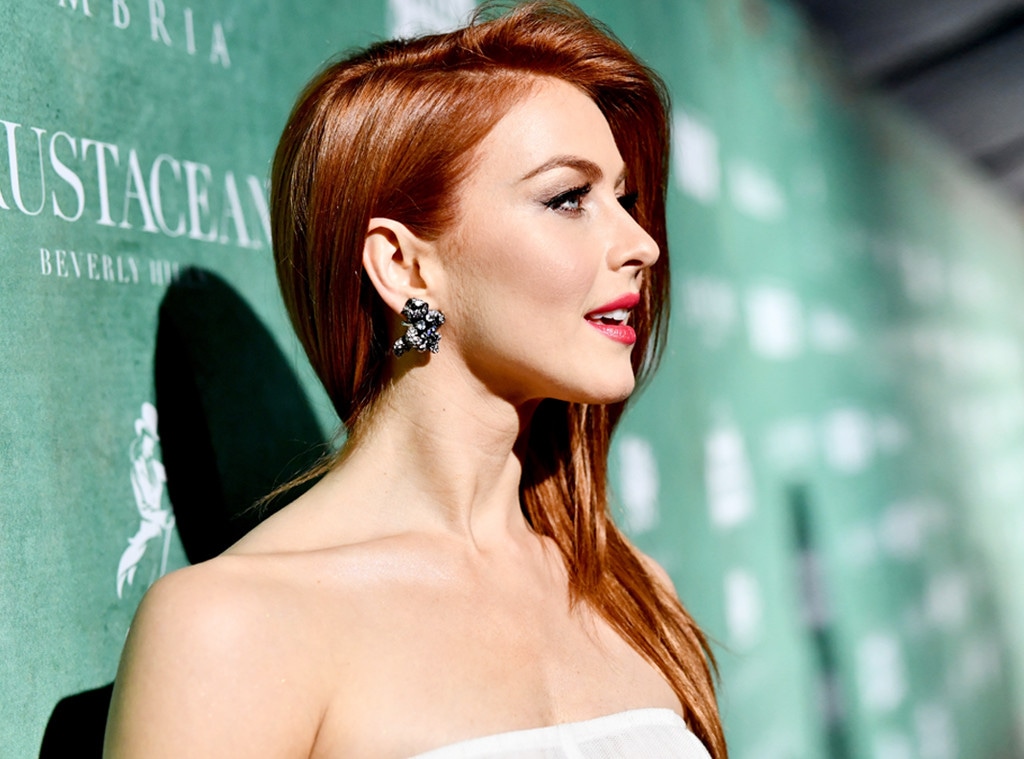 Emma McIntyre/Getty Images for Women in Film
Julianne Hough is no stranger to the salon chair.
The former Dancing With the Stars judge has seen the full color spectrum, going from brunette to as far as icy-platinum blonde. Although we've seen the Safe Haven actress sport many variations of blond, she has never tried fiery locks…'til now.
In February, Julianne debuted new red tresses on Instagram, captioning the photo with: "I've seriously talked about doing this for 6 years, ask anyone who knows me."
While speaking to E! News about AbbVie and SpeakENDO, an online resource for Endometriosis, which Julianne was diagnosed with 10 years ago, the actress-dancer also opened up about her ever-changing hair—and how red is a true reflection of where she is in life right now.
"It's funny because a lot of people are like, 'Oh, you changed your hair—how do you feel?'" she exclusively told E! News. "And I'm actually reversing it and saying, 'I'm actually feeling this way so I changed my hair so that's actually the reason why. I've been on this discovery and this journey of myself, just self-love and care, and I've always felt like a redhead."
In the past, every time the Footloose actress wanted to go red, she would let her public image get in the way, scared that people wouldn't associate her with a hair color other than blond.
"I'm like, 'Why am I doing what everybody knows me as and why am I making what people think a thing?'" she explained. "If I want to do something, I'm going to do it. At this point in my life I feel so grounded, I feel so myself, I feel very happy, and this is how I feel! I want to express that through my hair. I want to express that outwardly."
Watch:
Julianne Hough - 2017 Emmys E! Glambot
Newly married and taking new strides in her career, Julianne is ready for a new chapter.
"Sometimes maybe I feel this way, but maybe people need a visual connection to see the change as well," she said. "I think that's the first thing people do when they break up with somebody, right? It's literally a chapter closed, and something else is opened when you're ready, and you feel free and that's how I felt. I'm done with the chapter of doing things for other people. Bam!"
Even a hair transformation can be a life metaphor, according to the star. As anyone who has color-treated their hair knows, the process takes commitment, constant maintenance…and patience.
"Honestly, I was really blessed because my dad has amazing hair. Even though his brothers are all bald, he's got a great head of hair. My mom has great hair, too, so that was fortunate. I also have great people: One of my best friends [Riawna Capri] is my hairstylist, and she takes her time," noted Julianne. "I think that's the thing. There are metaphors in everything. It's like you want the quick fix? It's not going to be a quick fix. You have to take the time. You have to have care with it; otherwise, it will go crazy."