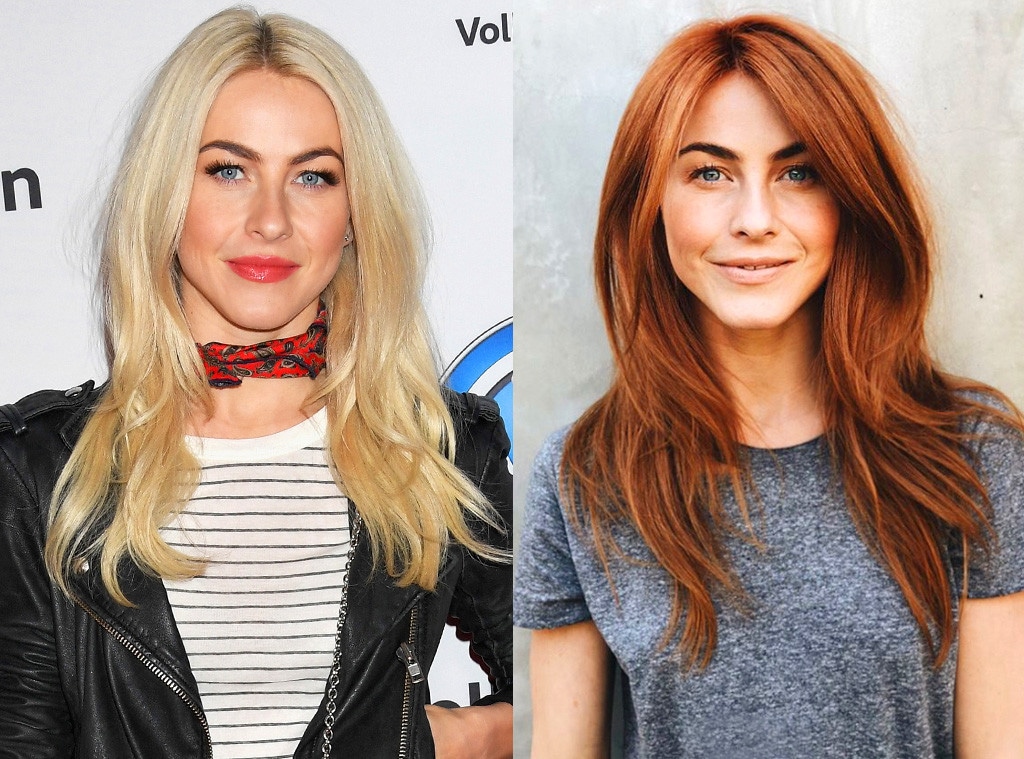 Jennifer Graylock/Getty Images; Instagram
Julianne Hough is taking red to a whole new level this Valentine's Day.
In a new Instagram posted Wednesday afternoon, the Dancing With the Stars judge surprised fans and followers when revealing her new haircut.
Spoiler alert: It's time to say goodbye to the blond and hello to the red.
"I have never felt more like ME than I do right now!! I have always felt like a red head my whole life, even to the point that I've thought that my future daughter would 100% be a red head!" she wrote to her followers. "I've seriously talked about doing this for 6 years, ask anyone who knows me...and now that I'm on this new journey, exploring and finding out who I truly am, I said screw it!"
Julianne added, "I feel more feminine and alive and I love it!"
Amber Maynard from Nine Zero One Salon in West Hollywood was responsible for the transformation that was visible in four shots captured on Julianne's Instagram.
Many of Julianne's famous friends were quick to "like" the post on social media including Brooklyn Decker, Vanessa Lachey, Cheryl Burke and Rosie Huntington-Whiteley.
As for husband Brooks Laich, it's safe to say he was a big fan too. "BOMBSHELL!" he wrote in the comments with three fire emoji's.
Earlier in the day, Brooks took to Instagram to celebrate Valentine's Day with his wife. While sharing throwback photos from the wedding day, the hockey stud expressed a whole lot of love for his leading lady.
"Happy Valentine's Day @juleshough—you are the most amazing person I have ever met, truly beautiful inside and out," he wrote in the caption. "You are the compass of my life, and I am beyond grateful for the love you give to me. Now and always."