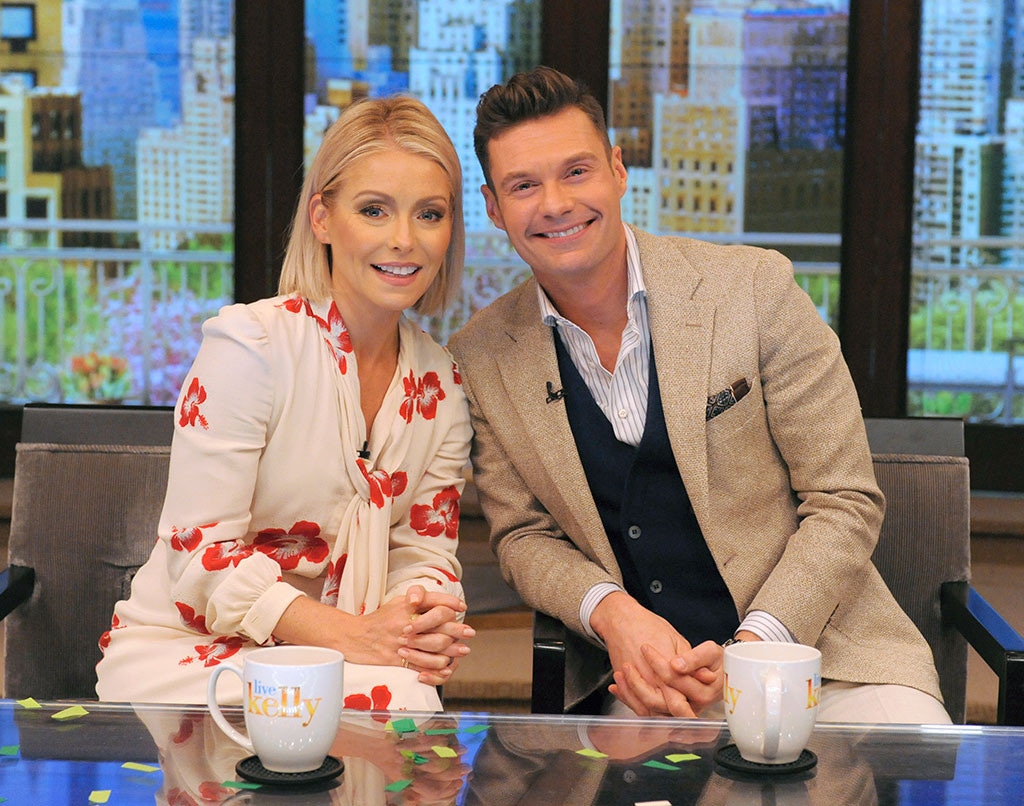 Disney/ABC Home Entertainment and TV Distribution/Pawel Kaminski
Ever wondered what your favorite celebrity does to look so great? 
Let's face it: Workout plans and personal trainers aren't for everyone. With thousands of diets, beauty supplements and fitness programs being advertised, how can you identify what works and what doesn't? How are stars like Kourtney Kardashian, Ryan Seacrest and Kelly Ripa staying in such good shape? Well stress no further—we've found some of the top star-approved diet trends to keep you looking your fittest all summer long. Check out these dietary trends below.
Izo's Super Food Cleanse: Finally a product that combines your favorite two things: cleansing and super food. Izo's Superfood Cleanse is a seven-day powder system that can be blended into anything from water, smoothies or juices. Each cleanse is made from raw, organic ingredients like chia seeds, ginger root and even paprika and chili powder. It's the ultimate detox for the health lover on the go. For a fraction of the calories, Izo's can be used as a natural food supplement as well. So if your not interested in having a giant salad or downing prune juice, this cleanse is the one for you. The cleanse has caught the attention of many stars like Gwyneth Paltrow and is a personal favorite to Ryan Seacrest and Kelly Ripa, who have even talked about the cleanse on their morning show. 
Collagen Peptides by Vital Proteins: This soluble supplement has celebrities like Jennifer Aniston, Ashley Graham and Kourtney Kardashian's skin looking amazing. These peptides can be dissolved into almost anything, hot or cold. And according to the brand, the ingredients are sourced from grass-fed pasture-raised bovine. Many of their products have a range of benefits for anyone looking to be their most beautiful this summer. Ingredients range from anything from organic fruit powder to Hyaluronic Acid. Whether it's your hair, skin, joints or nails, these proteins will have you covered from head to toe. This collagen-based powder dissolves into your choice of water, coffee, tea, baked goods...you name it!
For those with a sweet toot, Vital Proteins also offers digestible collagen, a beauty collagen supplement said to nourish your inner glow and tone, enhance hydration, improve elasticity and maintain firm skin. These blends are also soluble and come in multiple flavors. But for the ultimate treat, turn them into a frozen collagen deserts with the recipe below. Collagen popsicles and poppin skin? What more could you want? 
Lavender Blackberry Beauty Pop: 
1 cup of blackberries
14-ounce can of organic coconut milk
1 acket (or 2 scoops) of Vital Proteins
2 Tbsp of organic, raw honey
Juice of 1/2 lemon; slice the other half & set aside
In a high-speed blender, add blackberries, coconut milk, Lavender Lemon Beauty Collagen, honey, and lemon juice. Blend on high until completely pureed. Pour into popsicle molds. Add in additional lemon slices, placing along the sides of the mold. Freeze for at least 6 hours or overnight for best results. Serve frozen and enjoy!
Strawberry Hibiscus Beauty Pop: 
1 Cup of organic strawberries
1/2 cup of water
1 Packet (or 2 scoops) of Vital Proteins
2 Tbsp of organic, raw honey
Juice of 1 lemon
Handful of hibiscus flower petals (or other available edible flower)                                   
In a high-speed blender, add strawberries, water, Strawberry Lemon Beauty Collagen, honey, and lemon juice. Blend on high until completely pureed. Pour into popsicle molds, adding in flower petals. Freeze for at least six hours or overnight for best results. 
Looking for an alternative? Check out HUM Collagen Pop. 
Jennifer Garner's Smoothie: The 13 Going on 30 star is looking her absolute best these days with a little help from a certain baby pureé and some key super-food ingredients. The star took to Instagram to share her daily breakfast smoothie and realized she was missing some blueberries. As a healthy substitute, the star used her Once Upon a Farm cold-pressed organic pureé to make her healthy smoothie complete. The pureé was made for babies but said by the brand to be full of vitamin A and C and rich in antioxidants to fend off any environmental toxins. For the actress' full smoothie recipe, check out the formula below. 
2 scoops collagen protein powder
1 tbsp. ground flaxseed
1 tbsp. chia seeds
1 tbsp. almond butter
1 1/2 cups unsweetened almond milk
Handful of fresh spinach
Small handful of ice
Very small handful of blueberries or Once upon a farm
Mix all ingredients together in blender and enjoy.
Daily Harvest: Move over, salad bars and smoothie shops—this brand is for healthy eaters, making food more accessible than ever. From smoothies to soups, to harvest bowls, to lattes, Daily Harvest is only a click away. Here's how it works: You go on the site, pick your favorite healthy dish or treats, customize your to-go box, and next thing you know, a delivery is at your door. The no-prep, no-mess brand makes sure their health lover only has to add a liquid to their order, blend and eat. Daily Harvest offers a variety of DIY supplements and super foods you can blend, soak or heat—no matter what, you'll have your meal in seconds. Products like their mushroom and miso soup and strawberry and peach smoothie are said to boost your immunity, take away all your stress and best of all, cleanse your body. 
Kourtney Kardashian's Keto Diet: Recently the reality star took to her app to share some recent diets she had been trying, and the Keto diet was by far the strictest. The star took on this low-in carb, high-in-protein-and-healthy-fats diet with all intentions to learn the rules and stick to it. The diet will have you consuming minimal carbs and eating no grains, beans or legumes. The Keto diet is said to rid your body of sugar, fat and break down proteins to thrive on less carbs. For example, a Keto dieter's daily plate may include super foods like salmon, salads, nuts and seeds. The end result is a more toned, more energetic you—just ask Kourtney. One day the reality diva even took on a 24-hour fast, drinking nothing but liquids. Although this all sounds like a rigorous challenge, the Keto diet contains a huge span of health benefits like acne prevention and weight loss. With perks like these, you can totally see why the Kardashian's Keto body is in such great shape.