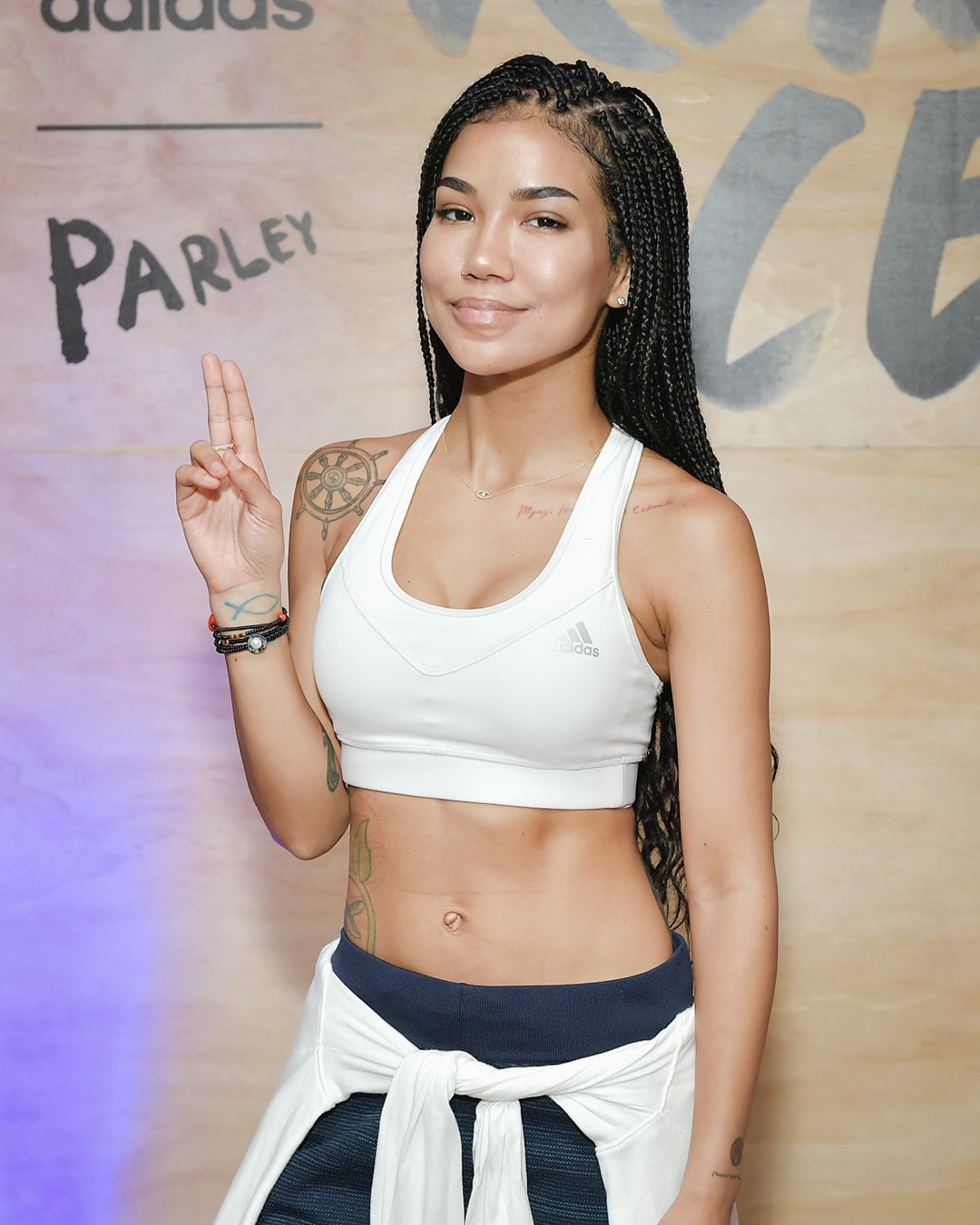 Getty Images
Jhené Aiko wants to save the world one step at a time.
If you've listened the "Trip" singer's music or seen her arm-in-arm with her guy Big Sean, you've probably picked up on her ultra-grounded lyrics and boho-inspired style. 
"My next project is all about healing, balancing and reaching the spirit," she told E! News at the Adidas x Parley "Run for the Oceans" event. "I want to reach people's spirits and souls. I'm just really trying to take the time and heal myself and share the things that are helping me throughout my journey."
The LA native, who has been vocal about the loss of her brother and her battles with depression, points to the ocean as her main source of healing and opened up to E! News on the lessons she learned to maintain her happiness every where she goes.
Lesson #1: Figure Out What Brings You Peace
"I feel at peace when I'm by a body of water," she said after running the "Run for the Oceans" 5K to raise money against marine plastic pollution in sneakers made out of recycled water bottles. "We're mainly water, as human beings. I feel super connected to it… I'm proud of Adidas, because it takes initiatives like these to put the world back in balance. We've placed so much stress on the planet that it's up to us to backtrack."
Lesson #2: Take Time to Breathe
"When you're at a red light, just take that time to breathe. I've found that there are so many opportunities throughout the day to meditate. It's really just as simple as taking a moment to breathe in and out and focusing on your breath to the point where you're not thinking about anything else—you're just breathing. Breathing deeply can change everything."
Lesson #3: Take Your Exercise With You 
"When I'm home, I meet with a trainer. I do like an hour, three days a week," she said. "I just got a bike and I live by the water, so I do that with my daughter, and I love to hike."
Since she is a musician, the reality is that can't always plan her workouts, so she simply brings them where ever she goes: "I just try to do at least some squats when I'm traveling. I have bands and ankle weights."
Lesson #4: Don't Forget Your Crystals
"I find them everywhere. If I see a random crystal shop, I have to stop in. I do believe that they change energy. They're from the earth, you know and they have different properties."
Lesson #5: Keep Your Root Chakra Balanced
"Healing your spirit and mind are just as important as healing your body. I think there's a lot of discussion about mental health. It goes deeper than just taking medication. Something deep is going on when you're out of whack… In my chakra studies, when the root chakra is out of balance, meaning you're unsure, not grounded or your instincts are off, it helps to be in nature and be a part of it."
Lesson #6: Find Some Guidance
"A few years ago, I took a trip to Big Sur by myself and I met with a shaman...He told me to protect my energy. He said that he can sense that I'm always giving. I let people take. It was deep. Anyways, he gave me very specific advice. He said that a lot of the time when we're talking to people sincerely, we're speaking from our gut. Any time you feel that you're giving too much or someone is taking too much from you, block your solar plexus. Now, when someone is barking at me, especially in relationship situations, I do that, and it works."