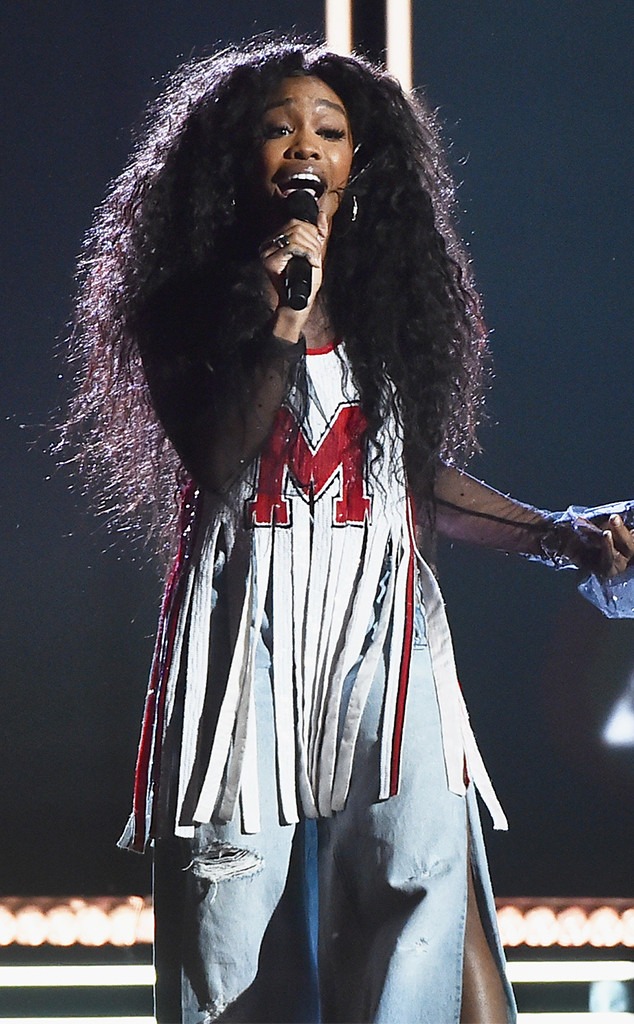 Theo Wargo/WireImage
New kids on the block no more! These five singers are officially up for Best New Artist and they are definitely worthy of the title.
Ahead of the 2018 BET Awards, which takes place on Sunday, June 24, we're asking you to weigh on which of the five artists nominated for Best New Artist is the one you want to win.
Sure, we love them all, especially because the more new artists there are, the more new songs we get, but there can only be one winner.
In fact, these top performers are so good that we really have no clue which one will take home the trophy and earn themselves a spot at the seasoned artists' table next year. That's where you come in.
Cast your vote for which singer you think really deserves this breakout honor below and tune in on Sunday to watch the show unfold.
OK, enough talking let's get down to the nominees. This year the category will feature three men and two women and all of them are stand out stars.
For starters, we have GoldLink, who already earned a Grammy nomination this year. The rapper's debut album At What Cost was released in March 2017 and his single, "Crew" peaked at 45 on the Billboard Hot 100 chart.
Next up is H.E.R. who dropped her self-titled debut record in 2017 (following a part one release in 2016) and has released two singles this year, one of which is a collaboration with Khalid. 
The second female in this category might be the most known out of all five of these artists...SZA! The Missouri native is also up for this award and based on the fact that her debut record Ctrl went platinum and she was nominated for numerous Grammy Awards this year—not to mention four BET Awards—we think she has a really good chance at taking home the award.
SZA however will have to beat out her fellow nominees which also includes A Boogie Wit Da Hoodie. The rapper dropped his first record in 2017 and his sophomore record, The International Artist, was just released on June 20. Talk about making a name for yourself...two albums in two years is crazy!
The final contender for 2018's Best New Artist is Daniel Caesar. The Canadian R&B singer released two EPs before unveiling his debut record Freudian last August, which earned him two Grammy nominations this year. Caesar has also collaborated with fellow New Artist nominee H.E.R. and their single made quite a splash on the R&B charts in the U.S.
To see who wins this award—and the rest of the categories—at the 2018 BET Awards, don't miss the show when it goes live on June 24 at 8 p.m. on BET.
2018 BET Awards: Best New Artist Poll