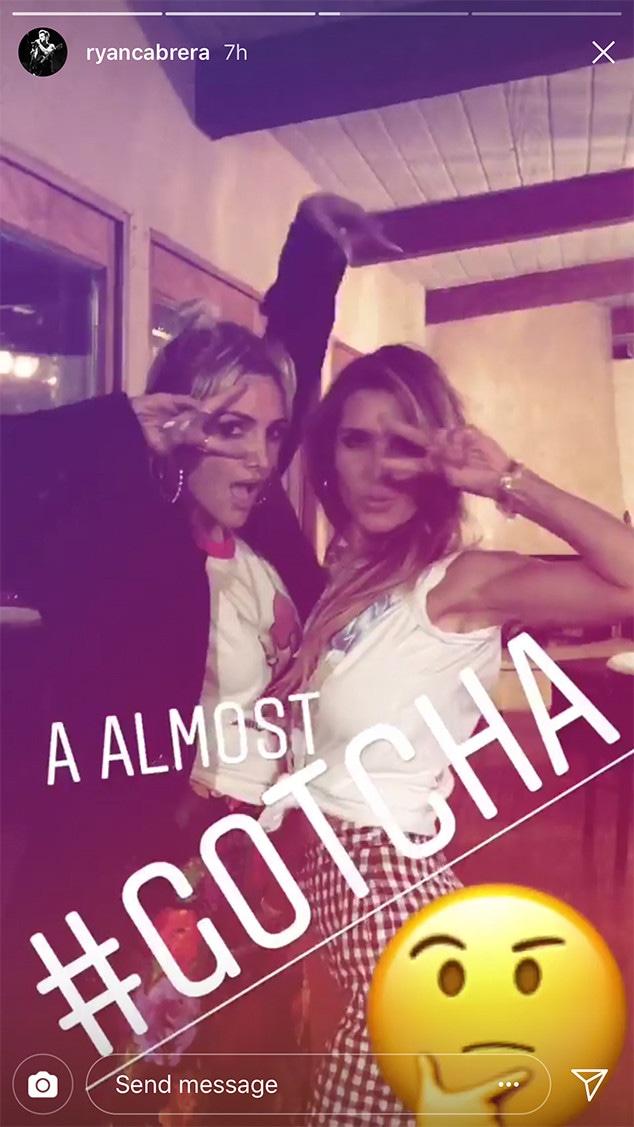 Instagram
If only cameras were still rolling on The Hills.
Over Memorial Day weekend, fans discovered on Ryan Cabrera's Instagram Stories that the "40 Kinds of Sadness" singer was able to celebrate with girlfriend Audrina Patridge and ex-girlfriend Ashlee Simpson Ross.
In videos posted on the popular app, Ryan filmed the ladies singing and hanging out together at what appeared to be a house party. And in one of the clips, the singer cryptically wrote, "A Almost #Gotcha."
Ashlee's husband Evan Ross and other close friends were also seen in the videos having a great, friendly time. In other words, no drama here!
As pop culture fans know, Ryan and Audrina recently rekindled their relationship after briefly dating in 2010. From visiting the Stagecoach Music Festival to enjoying a romantic getaway to Mexico, the two quickly proved to be more than just friends as they entered a new phase in their relationship.
"They both encourage each other's careers and projects that they are working on," an insider previously shared with E! News. "Audrina feels safe with Ryan and knows he will be around for awhile."
As for Ryan and Ashlee, they appear to be on friendly terms after dating in 2004. Their love story was documented on MTV's unforgettable Ashlee Simpson Show. She also starred in Ryan's music video for "On the Way Down." Anyone else feeling nostalgic right about now?
Ultimately, Ashlee ended up marrying Evan and share a daughter together named Jagger Ross. They also are set to star in E!'s upcoming docu-series Ashlee and Evan.
And for those wondering what's next for Audrina and Ryan—who was spotted in the iHeartRadio suite at the Los Angeles Dodgers game Tuesday night—the rest is still unwritten.