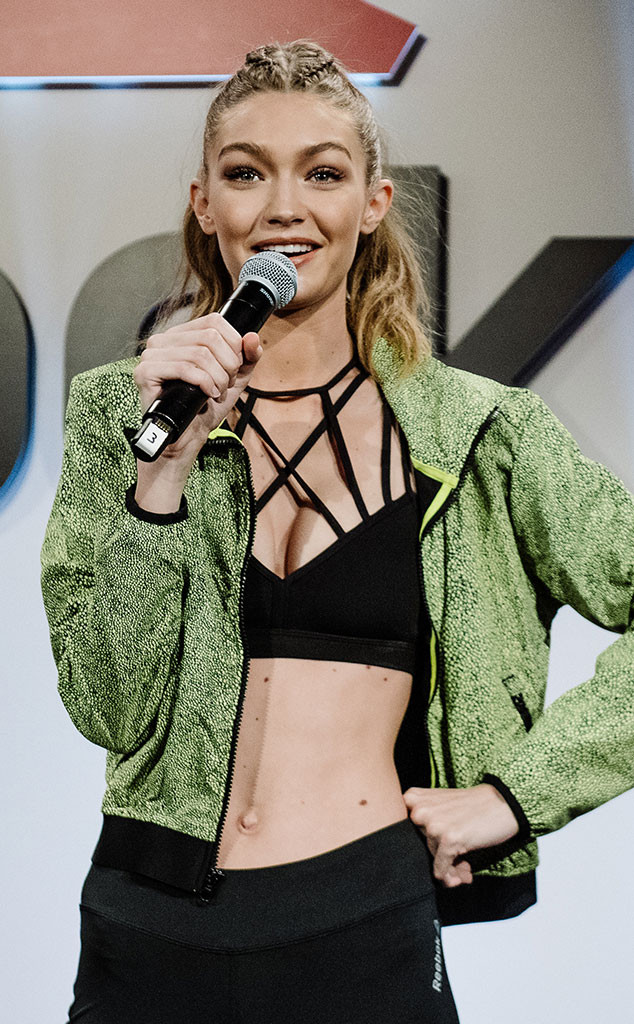 Getty Images for Reebok
Like many celebrities, Gigi Hadid has often been body shamed online, despite having a figure that got her two Victoria's Secret Fashion Show gigs.
Now, the 21-year-old model is speaking out about dealing with an autoimmune disease that could affect her weight: Hashimoto's disease.
"My metabolism actually changed like crazy this year," she told ELLE magazine this week at the Reebok #PerfectNever campaign event. "I have Hashimoto's disease."
"It's a thyroid disease, and it's now been two years since taking the medication for it, so for the VS show I didn't want to lose any more weight, I just want to have muscles in the right place, and if my butt can get a little perkier, then that's good," she said.