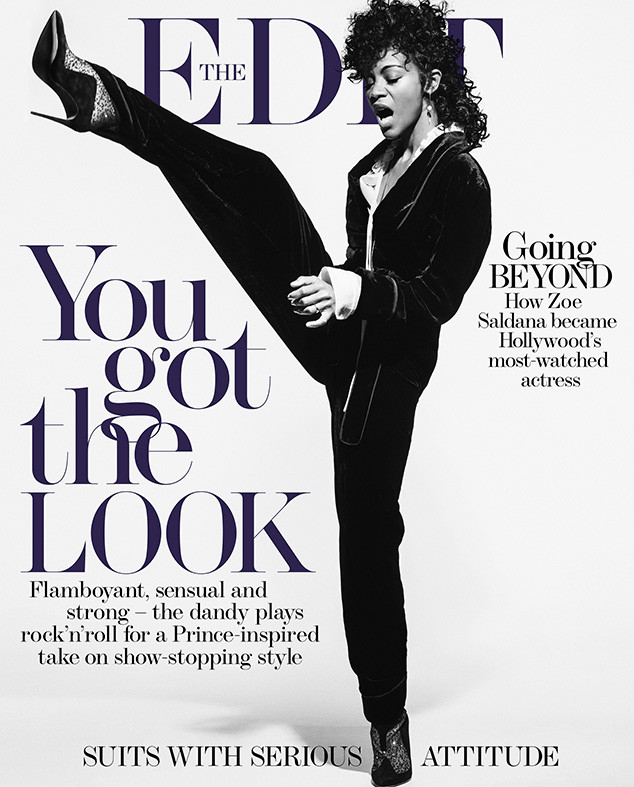 Sebastian Kim/Net-a-Porter's The EDIT
Zoe Saldana has a condition called Hashimoto's thyroiditis, she reveals in the July 21, 2016, issue of Net-a-Porter's The EDIT. The actress says her mother and sisters suffer from the same autoimmune disease. "Your body doesn't have the energy it needs to filter toxins, causing it to believe that it has an infection, so it's always inflamed," the 38-year-old Star Trek Beyond star tells the publication. "You create antibodies that attack your glands, so you have to eat clean."
To take better care of herself, Saldana—who models designer duds for the fashion magazine's Prince-inspired photo shoot—revamped her diet. Now, both she and husband Marco Perego are gluten- and dairy-free. "I had a great time in my twenties. Then your doctor says you're losing calcium in your bones. What the f--k is that?! I would hear those conversations with my mom and grandma, thinking I'd never get there," Saldana recalls. "'I'm going to live forever!'"
"But all of a sudden it hits you," she adds. "I s--t you not, it's from night to day."