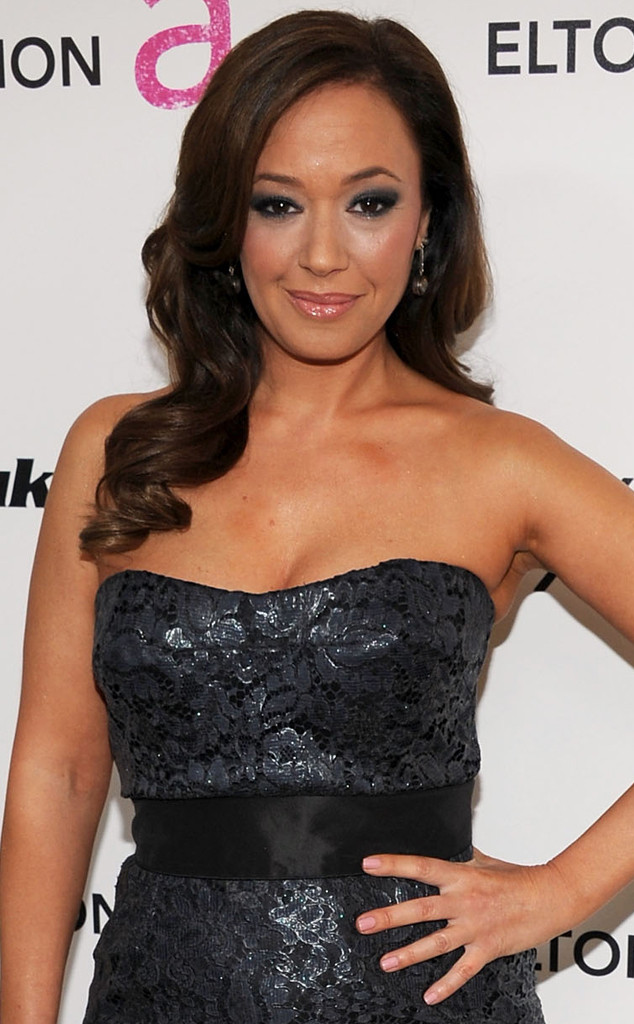 Larry Busacca/Getty Images for EJAF
Leah Remini has been vocal about her criticism of Scientology long before the premiere of her new A&E docu-series about her and several other people's experiences with the Church.
The program, Leah Remini: Scientology and the Aftermath," premieres 10 p.m. Tuesday, more than three years after the former King of Queens star left the religion that she and her family had converted to when she was a child.
In press interviews and in her 2015 memoir Troublemaker: Surviving Hollywood and Scientology, Remini has opened up about her time in the Church and her personal experiences with famous Scientologists, namely Tom Cruise.
The Church of Scientology says the actress "seeks publicity by maliciously spreading lies about the Church using the same handful of bitter zealots who were kicked out years ago for chronic dishonesty and corruption and whose false claims the Church refuted years ago, including through judicial decisions."
Here's what Remini has said about the religion over the years:
1. Being a Scientologist made her confident: "It gave me a lot of confidence," she said on The View last year. "I was bossing people around, thinking I'm a spiritual being. 'My body is nine but I'm, like, big.' So it did, it gave me confidence and I can't take that away."
2. She recalled being encouraged to tattle on her fellow Scientologists: Remini told 20/20 that Church of Scientology members regularly write "knowledge reports" about fellow members, even relatives, who supposedly break a rule so that they can be "audited."
"I wrote Angelo up all the time," she said about her husband, Angelo Pagan.
3. She dedicated a lot of her time to the Church and made the ultimate sacrifice: "I don't think people knew the amount of dedication it takes to be in this organization," Remini said on Oprah Winfrey's OWN show Where Are They Now? in 2015. "I mean, it was every day, three-and-a-half hours minimum, seven days a week usually. You know, I'm working most of the time, and then the other time was spent at the church, so minimal time is really spent with your family."
4. ...which spurred her exit: Remini has said she did not want to raise her daughter Sofia in the Church of Scientology.
"In my house, it's family first—but I was spending most of my time at the church," she told BuzzFeed in 2014. "So, I was saying 'family first,' but I wasn't showing that. I didn't like the message that sent my daughter."
6. She felt threatened by possible persecution from the Church: "Well, they do [come after you]," she had said on The View. "But the thing is, you can't be afraid. I'm not afraid. So you can come after me."'
She said on The Ellen DeGeneres Show Wednesday, that she has "been followed" since leaving Scientology.
7. She also felt the threat of isolation from her loved ones: "If you make a stink in the public world, they call you a suppressive person, which means the church has put a stamp on you that says you are bad," the actress had said on Leah Remini: It's All Relative. "They then go to all your family and friends and say you have to disconnect from this suppressive person."
Remini has said she lost many friends after renouncing the religion.
8. She has vowed to speak up against "bullies": "I was watching high executives, former executives of the Church leaving and speaking out about abuses and things that they've experienced while working for the Church, and I saw how the church reacted," the actress said on The Ellen DeGeneres Show.
"I felt I had a responsibility to say, 'I'm not going to allow you to bully these people who were very brave to come out and tell their stories,'" she said.
9. She doesn't regret her time as a Scientologist: "Regrets? No," she said on Watch What Happens Live last year. "I mean, I'm here now and I wouldn't be here at this moment, between these two wonderful people talking to you if not, you know, all of those things happened so I'm happy, I'm happy that I'm here with experience."
"They claim that they have the technology to get you to the highest enlightenment of that spiritual side of you and to be the best part of you," she said on The Ellen DeGeneres Show. "There's a lot of things that are good in Scientology, because I wouldn't have been in it."