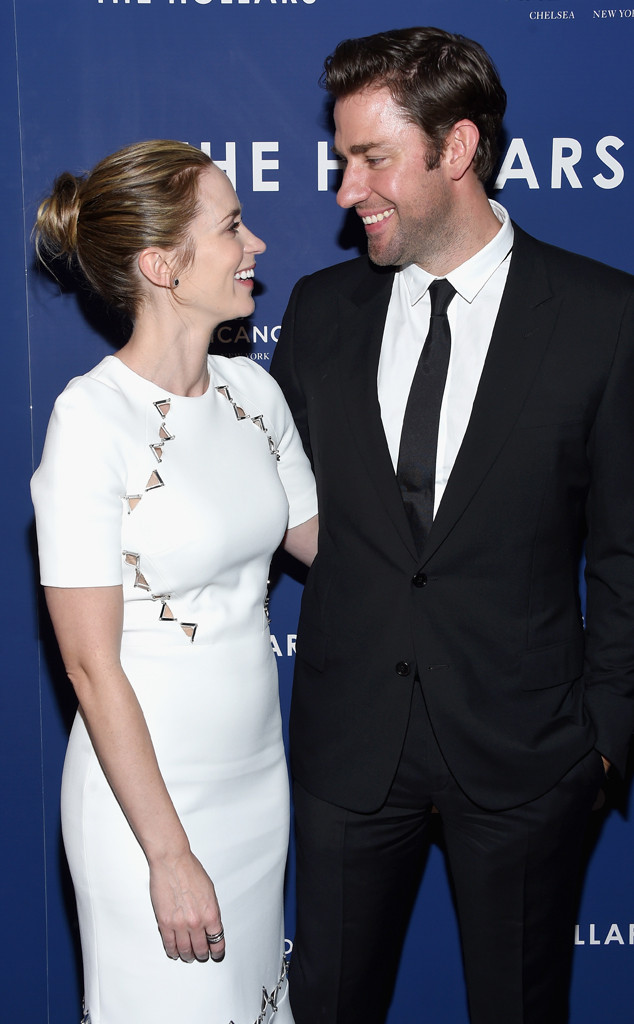 Dimitrios Kambouris/Getty Images
As you may have heard John Krasinski recently told Elle magazine that his favorite romantic comedy of all time is his wife Emily Blunt's iconic fashion flick The Devil Wears Prada.
But do you know how many times he claims he's seen the 2006 movie?
"There was one day when it was on and I said it was so good and Emily said, 'Have you seen this movie?'" Krasinski remembered when I sat down with him yesterday while he was promoting his latest film The Hollars.
"I said, 'A lot of times.' She said, 'That's so sweet, but how many times?' Luckily, we had been dating for about a year so there was a lot of trust built up and I said, 'Like 75.'
Krasinski wasn't so forthcoming in the early days of their romance. "We had just started dating and she had come over to my house. She popped by in between some things and I was watching it," the 13 Hours star said. "She opened the door and I flipped the channel and she looked at me like, 'Were you just watching porn?'...I think it was better for me at the time for her to think I was watching porn than watching The Devil Wears Prada for the seventy-fifth time."