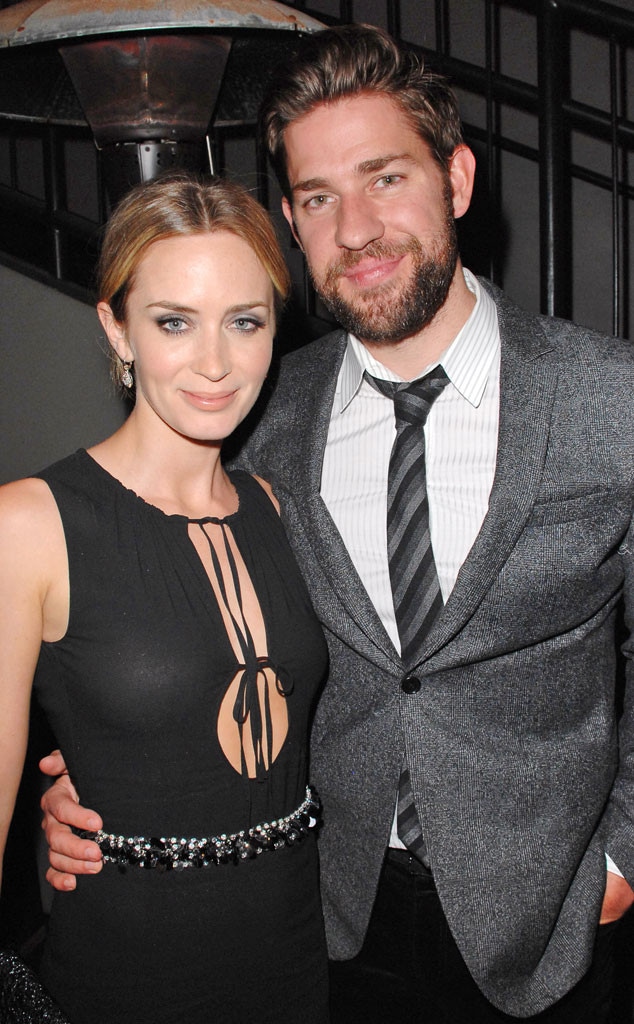 DAVID CROTTY/PatrickMcMullan.com
Congrats to Emily Blunt and John Krasinski!
The 36-year-old The Office alum and 13 Hours actor revealed on Monday, the Fourth of July, that he and his wife welcomed their second child, a daughter named Violet, two weeks ago.
"What better way to celebrate the 4th... than to announce our 4th family member!!!" he tweeted. "2 weeks ago we met our beautiful daughter Violet #Happy4th."
Violet joins big sister Hazel, 2.
"She's sort of coming around to it," Blunt told E! News' Zuri Hall in April, talking about the little girl's feelings about getting a sibling. "She sort of dismissed the idea initially and she just responded with, 'Nope.' 'Nope,' flat out! We've bought her every single 'I'm a big sister' book that's out there and she's a bookworm, so she's coming around." 
SL/Javiles/FAMEFLYNET PICTURES
The 33-year-old Devil Wears Prada actress and her husband have been married since 2010. A rep for the couple confirmed to E! News in January that they were expecting baby No. 2.
Blunt showcased her baby bump on the red carpet for the first time in late February, at the 2016 Oscars. She looked radiant in a custom blush empire-waist Prada gown with crystal embellishments.
Also earlier this year, Blunt talked about the differences between her first and second pregnancies in an interview with C Magazine.
"The first pregnancy is the most self-indulgent thing in the world because you get massages and prenatal yoga and hypnotherapy CDs," she said. "During this one I forget that I'm even pregnant. I'm hoisting my 2-year-old around!"
Blunt and Krasinski did not reveal their new child's sex ahead of time. In May, Charlize Theron, Blunt's co-star in the 2016 film The Huntsman: Winter's War, hosted a baby shower for the actress, which featured a pastel blue cake with pink frosting and cloud and rubber duck decorations.
And their expanding family may have spurred another big change: In January, Blunt and Krasinski put their six-bedroom Los Angeles home on the market. Its most recent asking price, in June, was almost $7 million. 
Watch:
John Krasinski on Wife Emily Blunt Expecting Baby No. 2