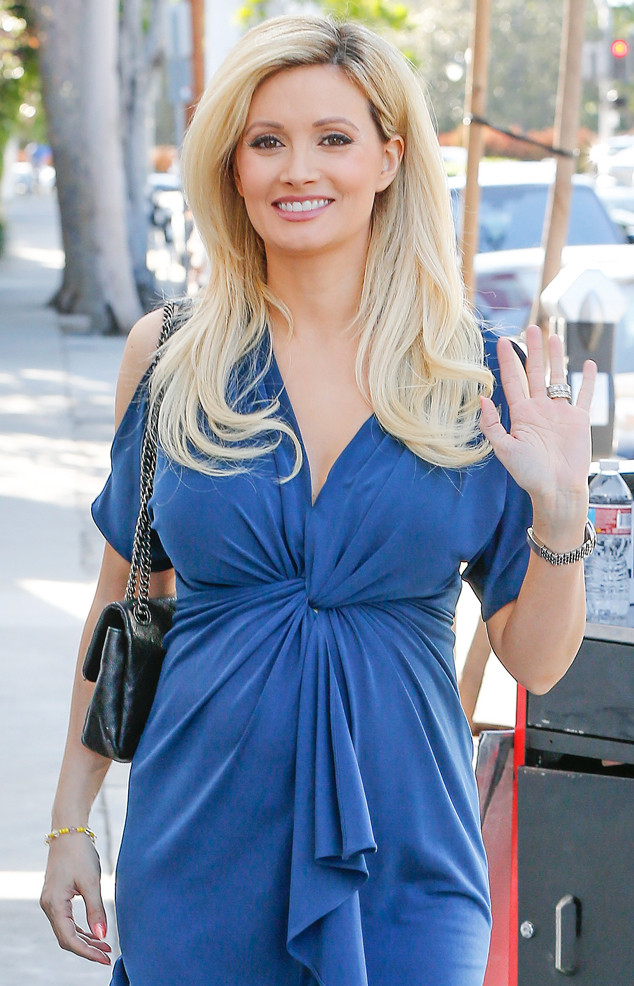 O. Duran/Javiles/FAMEFLYNET PICTURES
The former star of E!'s Girls Next Door and Holly's World is expecting her second child with husband Pasquale Rotella. Their daughter, Rainbow Aurora Rotella, was born in 2013. Follow her journey by reading her first, second, third and fourth entries.
_________________________________
When my newly pregnant (or eager-to-get-pregnant) friends ask me for general advice on the matter, I often meet them with an apologetic look, a shrug and a disappointing response.

"I feel like I can't really give any good advice because every pregnancy is so different," is the standard reply.

That sounds lame, but it's true. Some women love being pregnant and others hate it. Some are bedridden and plagued with morning sickness, while some barely stray from their normal routine. Just because I went through it a certain way doesn't mean you will. This isn't just per mom, it's per gestation. My two pregnancies have been vastly different from one another.