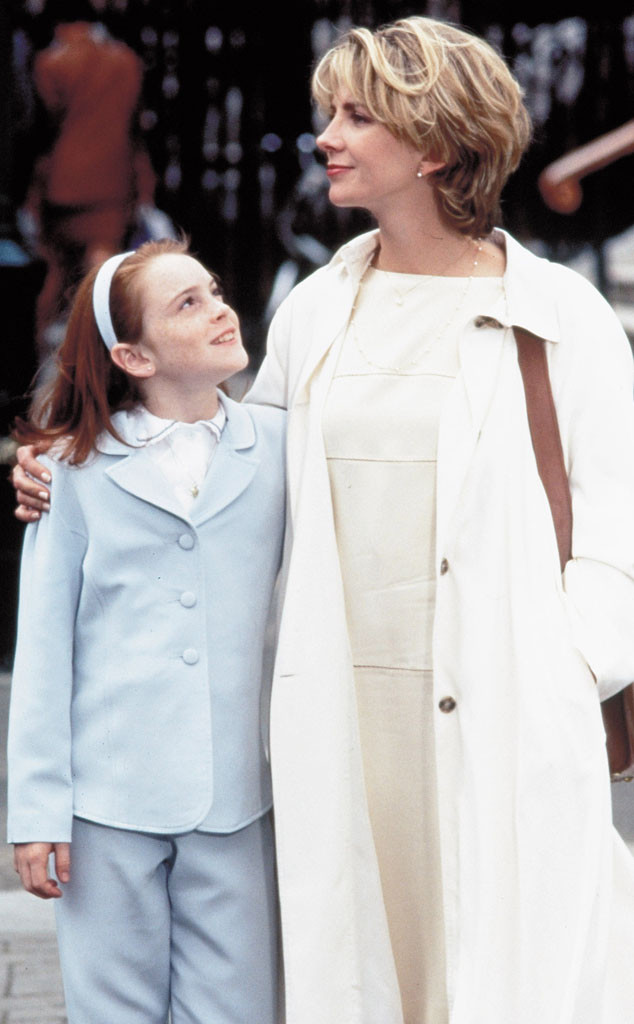 Disney Enterprises
Don't you just love it when actors revisit some of their best roles (even if they're from more than a decade ago)?
Lindsay Lohan paid homage to one of her best movies, The Parent Trap, in a Dubsmash Thursday and made all our dreams come true. Let's travel back to Camp Walden, a sleep away camp for girls where Annie James and Hallie Parker would meet and learn that their parents separated them when they got divorced. At first, if you recall, they didn't get along, and basically went back and forth pranking each other in order to bring the other down in the ultimate rivalry.
"Actually, we're all quite fine in here, unless Hallie Parker knows something we don't know," Lohan's Annie character says in the film, which real-life Lohan mimes in her Instagram Dubsmash. Annie says the line to the Marvas after realizing Hallie and her pals completely boobie trapped and trashed her cabin.
Devious little devils!