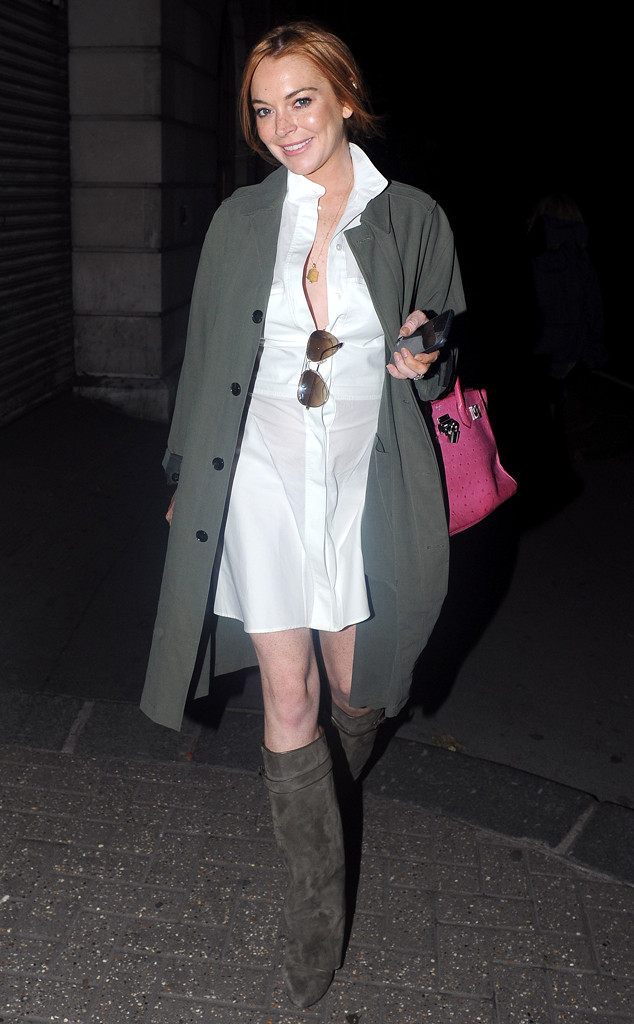 WENN.com
Hello, Lindsay Lohan!
The 29-year-old actress, who's been playing her cards fairly close to the vest for the past year while continuing to put the pieces of her career back together, just had a very chatty visit with The Sun in London, which was more than happy to serve as the spigot for a flood of information.
First of all, it sounds as though England suits the New York native who was for the most part chewed up and spit out by the Hollywood machine—through no small fault of her own, that is. Happily, several trips to rehab, jail and countless courtrooms later, Lohan is sounding healthy, happy and optimistic about what's to come in life.
So what better time for an epic gab session to set the scene for a comeback?! While certain keywords from Lohan's interview, such as "Harry Styles" and "Egor" [Tarabasov, her new 22-year-old Russian boyfriend], immediately stood out, we're still processing all of what the star had to share...