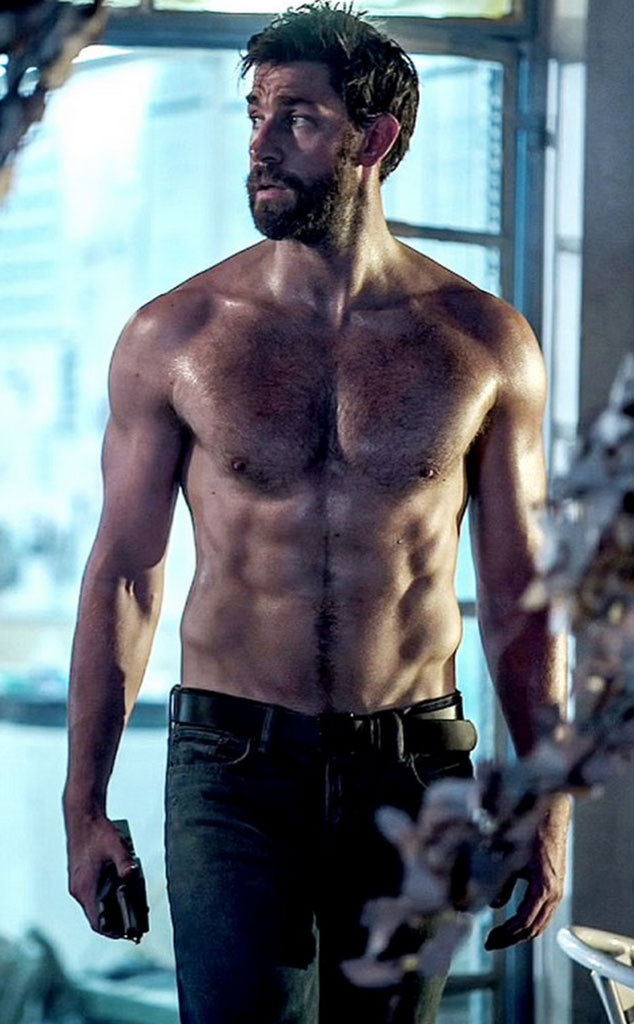 Paramount Pictures
John Krasinski, is that you?!
Gone is adorably goofy, somewhat nerdy, clean-shaven Jim Halpert from The Office, replaced by a hulking, scruffy, true Adonis of a man in 13 Hours: The Secret Soldiers of Benghazi, as seen in a new, shirtless photo from the movie.
Stephen Colbert had given a glimpse of the image on The Late Show With Stephen Colbert earlier this month, during which the actor joked that wife Emily Blunt hate his new, buff body.