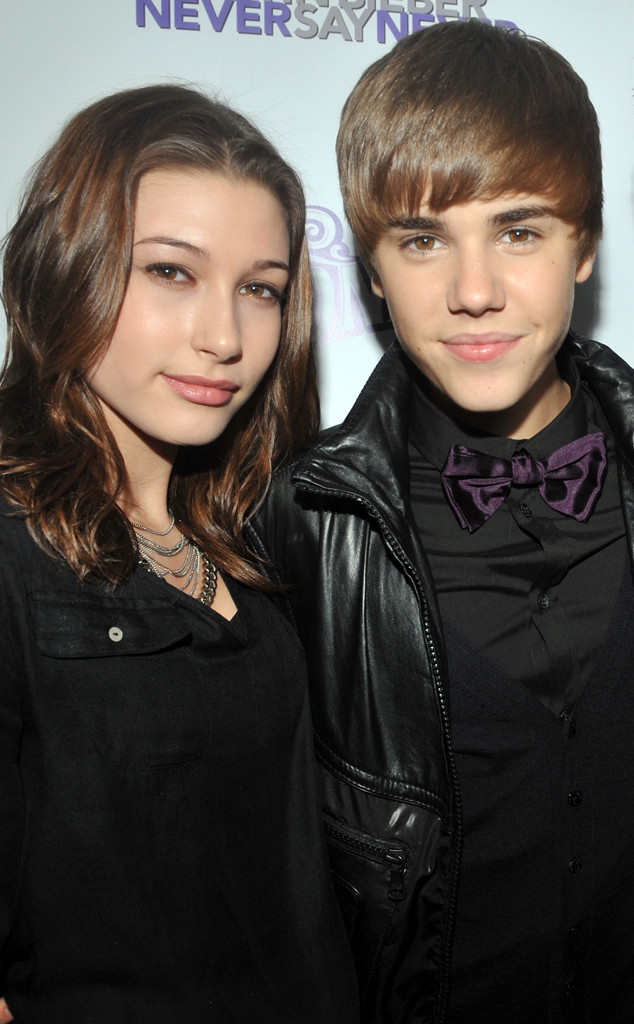 Richard Corkery/NY Daily News Archives via Getty Images
Justin Bieber and Hailey Baldwin have either made their coupledom official or they're just having an amazing time messing with fans, but given their PDA-filled vacation, E! News is looking back at their growing friendship and how it has developed over the years.
Hailey and the Biebs have been close friends for a long time; so close, in fact, that Hailey told us in December 2014 that she and the "What Do You Mean?" singer are just friends. After being spotted together on multiple occasions, Hailey explained that she felt compelled to confirm their platonic relationship. "I've known him since I was so young—since I was like 13—and we've just been good friends over the years," the 19-year-old said. "We have just stayed close and there's nothing more to it than that."
Saying they've "stayed close" would be putting it lightly. Prior to her admission of friendship, Hailey and Justin were spotted having lunch at Spago in Beverly Hills and sitting courtside at an L.A. Clippers game. The stars were also photographed shopping at Target in L.A. before spending over an hour playing arcade games at Family Amusement Corporation.