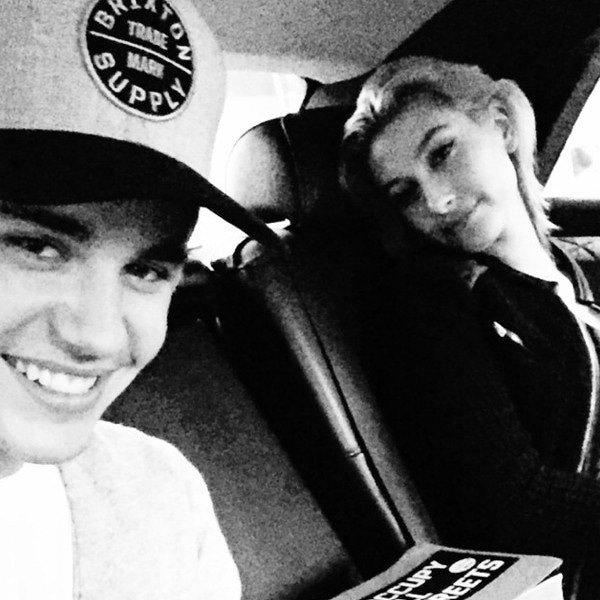 Instagram
Justin Bieber is finally addressing rumors he might be dating Hailey Baldwin.
The 20-year-old "Boyfriend" singer and Stephen Baldwin's 18-year-old daughter have been spending a lot of time together recently, causing some fans to wonder if they are more than just pals. However, Bieber took to Instagram today to clear up any confusion about their relationship.
"People are crazy. I'm super single and this is my good friend u would know otherwise," the pop star wrote today along with a cute photo of him and Baldwin smiling while sitting in the back of a car together.
hope that clarifies everything for everyone:) rumors are silly!

? Hailey Baldwin (@haileybaldwin) December 15, 2014
Baldwin also did some rumor control today by tweeting her own message on the topic. "hope that clarifies everything for everyone:) rumors are silly!" the blond beauty wrote.
And there you have it!
Earlier this month, Hailey opened up to E! News about her longstanding friendship with the Biebs. "I've known him since I was so young—since I was like 13—and we've just been good friends over the years," she explained the other week. "We have just stayed close and there's nothing more to it than that."
Shortly before we caught up with Baldwin, she and Bieber were spotted together at her big 18th birthday party in November, where their friends Kendall Jenner and Kylie Jenner were also in attendance.