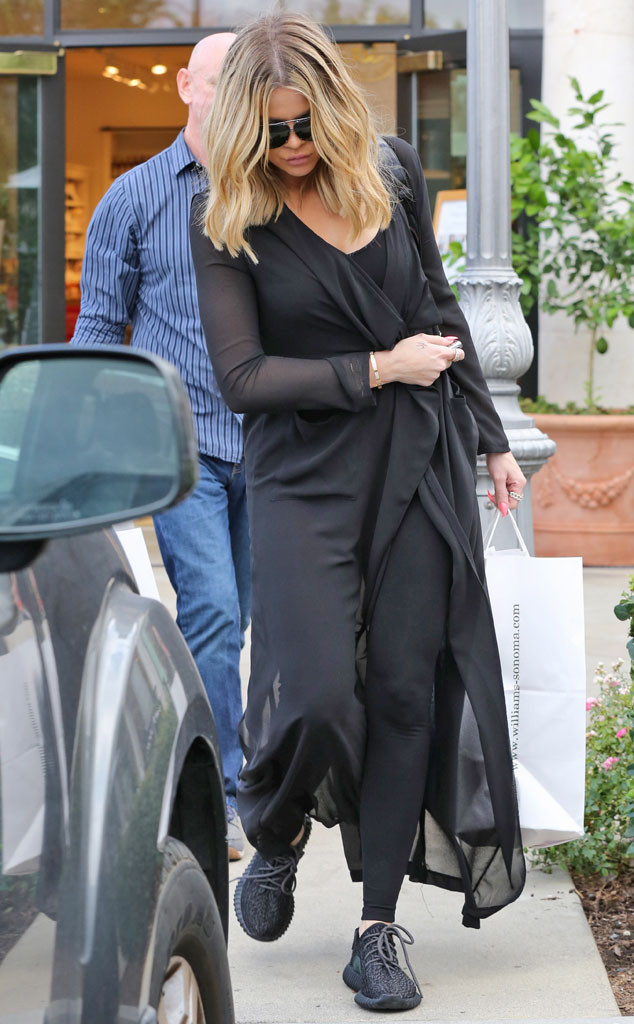 DR/X17online.com
Khloe Kardashian is taking a shopping break.
The E! star resurfaced after staying away from the spotlight for a bit while helping Lamar Odom through his recovery.
Khloe was photographed stopping at Williams Sonoma in an all-black outfit while showing off her newly chopped locks. There's no word if the 31-year-old was getting a head start on her Christmas shopping or just picking up some goodies for her pad, but she definitely seemed very focused on the displayed items.
The blond beauty returned to Los Angeles recently after jetting to Houston last week to cheer on boyfriend James Harden during his Houston Rockets' NBA season opener game. She managed to go relatively unnoticed, and watched the game from a suite.