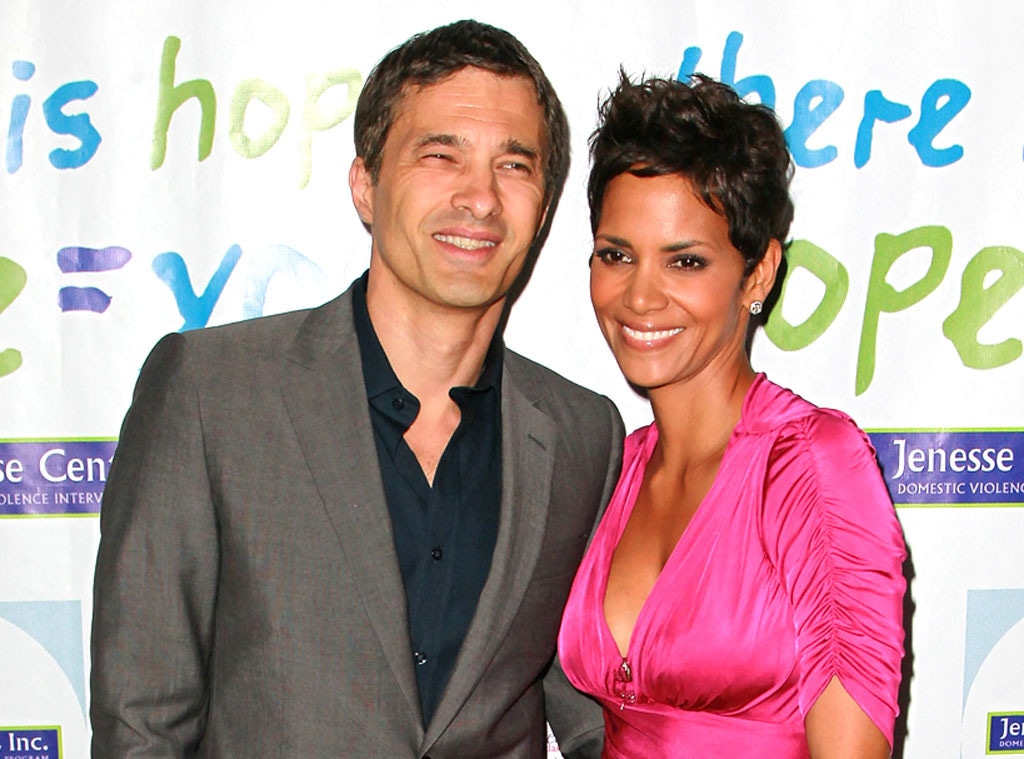 David Livingston/Getty Images
It certainly wasn't easy for Halle Berry and Olivier Martinez to be together.
The former couple bared their fair share of drama over the course of their tumultuous two year marriage, which ended on Tuesday when the couple released a statement confirming the 49-year-old actress filed for divorce from her third husband. While the duo first laid eyes on each other on the set of a shared project, their union officially formed on the heels of Berry's split from her previous partner of five years, Gabriel Aubry.
The Oscar winner's relationship with the 49-year-old French movie star may have started as the epitome of physical Hollywood perfection—a European wedding and beautiful baby boy—but behind the scenes, it was rocked by transatlantic travel and torrid custody battles over Berry's first child, Nahla. 
Martinez proved to be caught in the cross-hairs of his wife's conflicts with her first husband, at one point fighting violently with him on Thanksgiving. 
Here's a look back at their rocky road of love: 
April 30, 2010: Aubry confirms he has split from Berry after five years of dating. The couple share custody of daughter Nahla. 
July 2010: Berry and Martinez meet on the set of Dark Tide in Capetown, South Africa. 
August 2010: Berry and Martinez begin dating. 
Jan. 2012: Berry is spotted wearing a diamond ring. It is later confirmed that Martinez popped the question around the holidays. 
Nov. 9, 2012: A court denies Berry's request to move permanently to France with daughter Nahla to live with her fiancé Martinez. The actress alleged she feared for her safety after two men who had threatened her were released from jail and a mental institution.  
Richard Beetham / Splash News; Ramey
Nov. 22, 2012: Aubry and Martinez are treated at a hospital from injuries sustained following a brawl between the two outside Berry's Los Angeles home on Thanksgiving morning. Aubry was treated at a hospital and subsequently booked at the Metro Detention Center for misdemeanor battery. He was later released on $20,000 bail. 
Nov. 29, 2012: Berry and ex-partner Aubry reach an "amicable agreement" over custody of daughter Nahla in court.
Oct. 5, 2013: Martinez and Berry welcome their first child together, a baby boy named Maceo. 
Early March 2014: Rumors swirl that the couple is headed for divorce. A source tells E! News "nothing is further from the truth."
Late May 2014: A judge rules that Berry must pay Aubry 16,000 dollars a month in child support as well as retroactive payment of 115,000 dollars and 300,000 dollars for Aubry's attorney fees. 
July 13, 2015: The pair reaches their two-year anniversary. Berry forgets all about the milestone, telling E!'s Marc Malkin, "Thank you for reminding me."
Aug. 2015: Berry is photographed without her wedding ring, inciting rumors again that there is trouble in paradise. Instead, the actress says she lost her engagement ring while in Mexico the previous January and has been wearing a gold band since. 
Oct. 17, 2015: Berry and Martinez are spotted smiling together as they take their son Maceo to a Halloween party in Sherman Oaks, Calif.
Oct. 26, 2015: Berry files for divorce from her husband, citing "irreconcilable differences." 
Oct. 27, 2015: Martinez files for divorce and also cites "irreconcilable differences." 
"We move forward with love and respect for one another and the shared focus of what is best for our son," the former pair tells E! News in a statement.