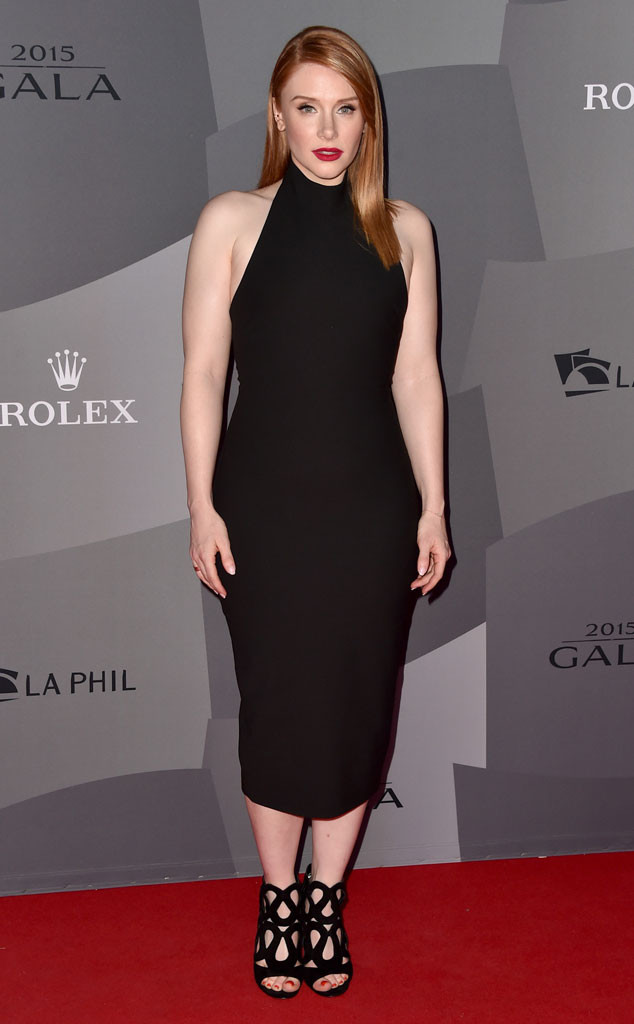 Alberto E. Rodriguez/Getty Images
What was bigger: the monster dinosaur in Jurassic World or the controversy surrounding Bryce Dallas Howard's high-heeled shoes in the movie?
Both were fairly large, but the latter turned out to be such an issue that director Colin Trevorrow is going to address it in the forthcoming sequel, Jurassic World 2. Howard talked to Collider about the issue surrounding her footwear and admitted that at first she was kind of excited that the audience noticed her uncomfortable heels.
"It stood out to them because it stood out to me, too," she said. "It was crazy!"
Howard at first admitted she was proud of herself for filming in those now-infamous shoes because it was really tough, but then she felt she had to defend her character Claire because she was running an amusement park!
"[The controversy] was something I didn't expect at all because I sort of just from a perspective I was like of course it's illogical for her to be in heels in the jungle. She never intended to go in the jungle, and if she was in flats that would be a cheat," she explained.