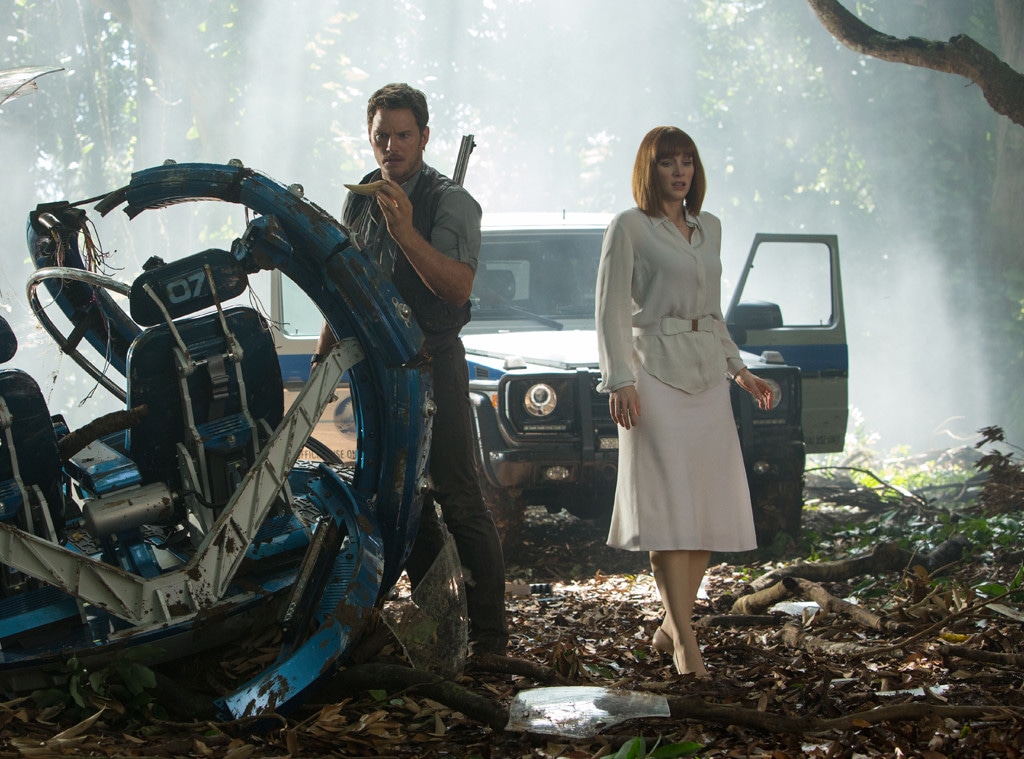 Chuck Zlotnick/Universal Studios
Rejoice, Clawen fans! Chris Pratt and Bryce Dallas Howard are both returning for the sequel to Jurassic World. For survival.
Universal Pictures announced the news on Thursday, just after the film, the fourth installment in Steven Spielberg's hit franchise, became the No. 3 movie of all time, surpassing The Avengers in global box office earnings.
Jurassic World was released more than a month ago. Pratt, 36, and Howard, 34, will reprise their roles as Velociraptor trainer (and "alpha") Owen Grady and the Jurassic World theme park's operations manager, Claire Dearing, in the sequel, which will hit theaters on July 22, 2018, Universal Pictures said.
Spielberg will return as an executive producer and Jurassic World screenwriters Derek Connolly and Colin Trevorrow, who also directed the film, will pen the script to the sequel. An official title has not been revealed.
Jurassic World has grossed more than $1.52 billion worldwide since its release. In the top spot on the global chart is James Cameron's Avatar, which has made $2.79 billion since its 2009 release. His other hitTitanic is No. 2 with $2.19 billion. The Avengers is No. 4 with $1.519 billion.
(E! and Universal Pictures are part of the NBCUniversal family.)