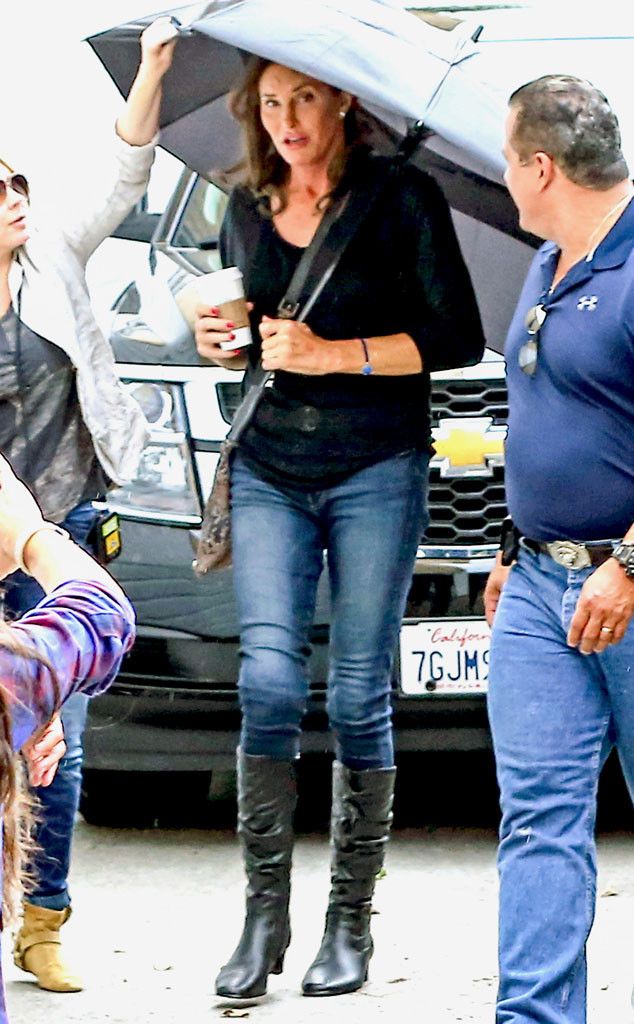 Mariotto/Chiva/INFphoto.com
Caitlyn Jenner is keeping true to her pledge to try to help other transgender people.
She met yesterday with a group of young clients of the Los Angeles LGBT Center's Youth Center program in Hollywood.
Jenner talked with them for about an hour before taking a tour of the program's facilities.
"It was a small group," a source exclusively tells me. "They talked to Caitlyn about their experiences, what they were going through and how the Center is helping them."
(With the release of her Vanity Fair cover on June 1, Caitlyn has chosen to publicly identify as a woman and E! News will refer to her using female pronouns. In stories published prior to this date, Caitlyn was referred to as Bruce and male pronouns were used.)
The youth were well aware of who Caitlyn was. "They were really excited to meet her," the source said. "Caitlyn was really friendly and even referenced Miley Cyrus' visit to the Center. She also brought some clothes for them." (The pop star visited the Center in January to talk about HIV/AIDS prevention as part of her work with the MAC AIDS Fund.)
I'm told Caitlyn is very interested in learning more about the Center and said she plans to visit again.
About 100 young people between the ages of 14 and 24 visit the Youth Center on a daily basis. The majority of the clients are homeless. The Center provides a wide range of services, including three meals a day seven days week, employment counseling, GED programs, showers and temporary housing.
For many, the Youth Center is a gateway to the Transitional Living Program, which provides longer term housing.
The Center released a statement on Wednesday afternoon that confirmed E! News' initial report about her visit. "We are an unstoppable force in the fight against bigotry and the struggle to build a better world; a world in which LGBT people can be healthy, equal and complete members of society," the statement reads, in part.
On Saturday, Jenner posted a photo on Instagram of herself and some girlfriends hanging out at her pool.
"Learn from those who have walked the path before you," the star of the upcoming E! docu-series I Am Cait wrote on social media while enjoying a sunny afternoon. "#TransIsBeautiful #LivingOurTruth #JustTheBeginning."