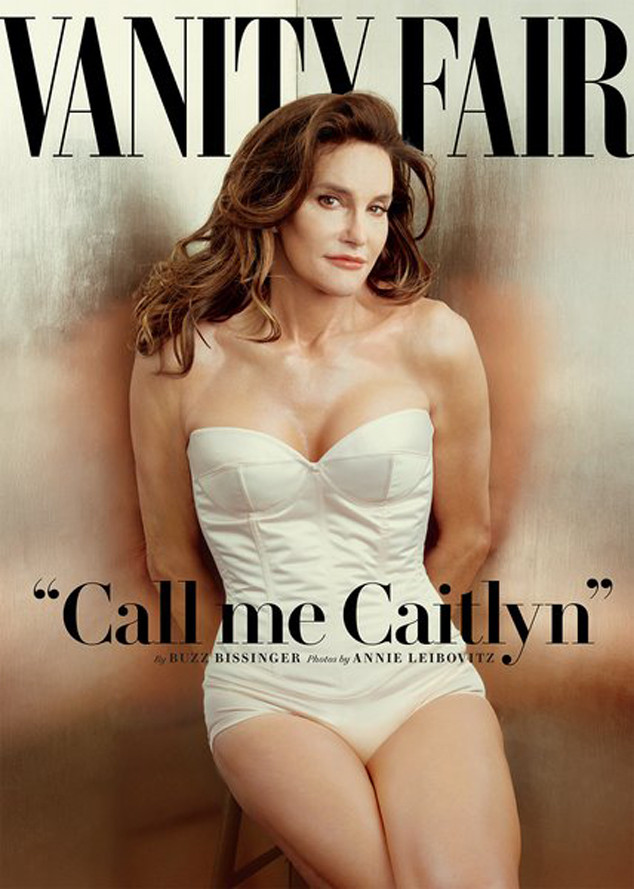 Annie Leibovitz for Vanity Fair
Meet Caitlyn Jenner.
The Keeping Up With the Kardashians star, who first confirmed just last month that she is transitioning into a woman, has landed a cover of Vanity Fair, which Annie Leibovitz shot.
Jenner is also profiled in the magazine, her first print interview and photo shoot since going public.
When talking back in January to daughters Kendall and Kylie Jenner, as well as to stepdaughters Kourtney, Kim and Khloe Kardashian, about the changes she had already made and was still planning on making, Caitlyn said at the time that she didn't have any date scheduled to undergo gender-reassignment surgery.
But when Kourtney asked if he would just have to "pick a day" to start living the rest of his life as the woman he's always felt himself to be, Caitlyn replied, "I think that [living as a man] would be hard after you do enough stuff, it gets harder and harder to play the other side."