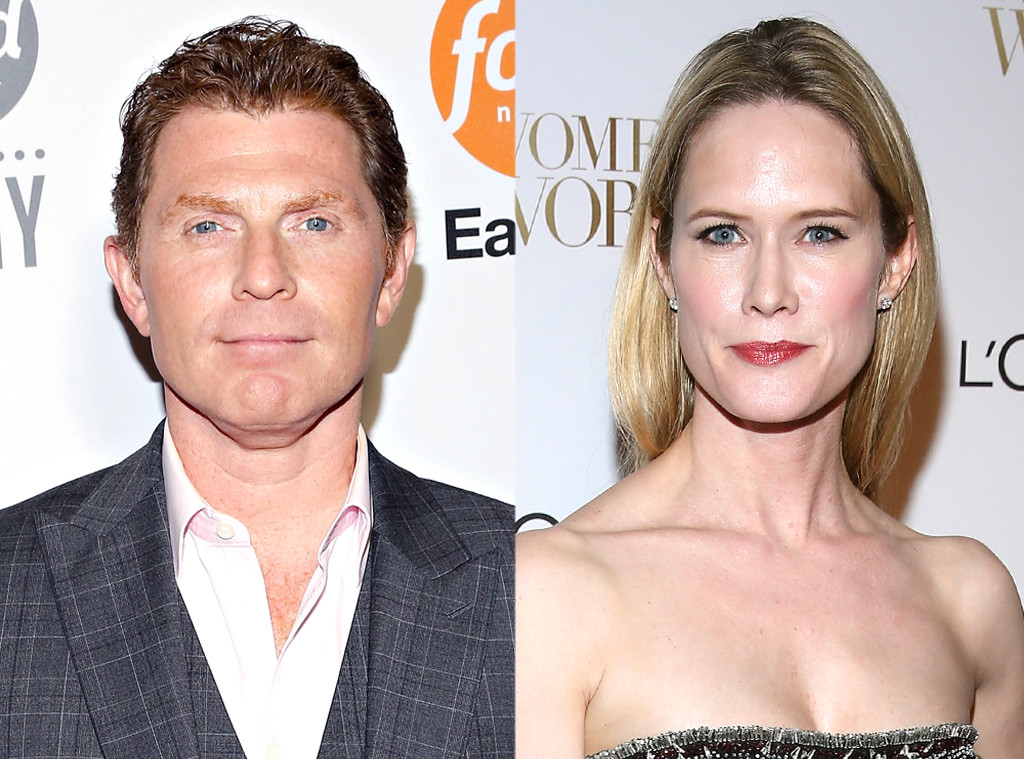 Cindy Ord/Getty Images, Rob Kim/Getty Images
Stephanie March is speaking out about Bobby Flay's Walk of Fame ceremony.
On Tuesday afternoon, the 50-year-old Food Network host received a star for all of his work both on TV and in the cooking world. But during his celebration, some fans couldn't help but notice a plane flying overhead, which carried a banner that read "cheater."
Because Flay is going through a public divorce with March, some were quick to speculate that the Law & Order: SVU actress was behind the act. If you ask her team, however, that assumption couldn't be more false.
"Stephanie is absolutely not behind [this]," her attorney Deborah Lans told E! News in a statement.
What's also certain is that the past couple of months have been quite tumultuous for the pair. In early April, Flay filed for divorce from his wife of 10 years. According to court documents, the restaurateur wrote that their marriage has "broken down irretrievably."  
Reports also surfaced that the famous chef cheated on March with his assistant. It's a claim Flay's team strongly denied.
"We will continue to refrain from responding to the continued efforts by certain parties to spread rumors and innuendo," Flay's rep told E! News. "This specific allegation was in a letter sent from one attorney in this case to the other. It was written and then leaked specifically to try to insert this story into the press, and that's unfortunate. Even more unfortunate is that all of this is being done in order to renegotiate a pre-nuptial agreement that was agreed to over a decade ago and never amended during the marriage."
Divorce drama aside, Flay was able to celebrate his honor in Hollywood Tuesday with several supporters. Both his mom and 19-year-old daughter were on-hand to watch The Chew co-host Michael Symon and Food Network president Brooke Johnson deliver speeches.
"I just want to make sure that everybody understands—because I know there's been a little confusion—I am not getting this star for my cameos in Entourage," Flay joked at the ceremony. "I know there's a little debate about that, but honestly, to be the first chef to get a star is really, truly an amazing milestone."
Related:
Bobby Flay Gets Flayed at Hollywood Star Ceremony