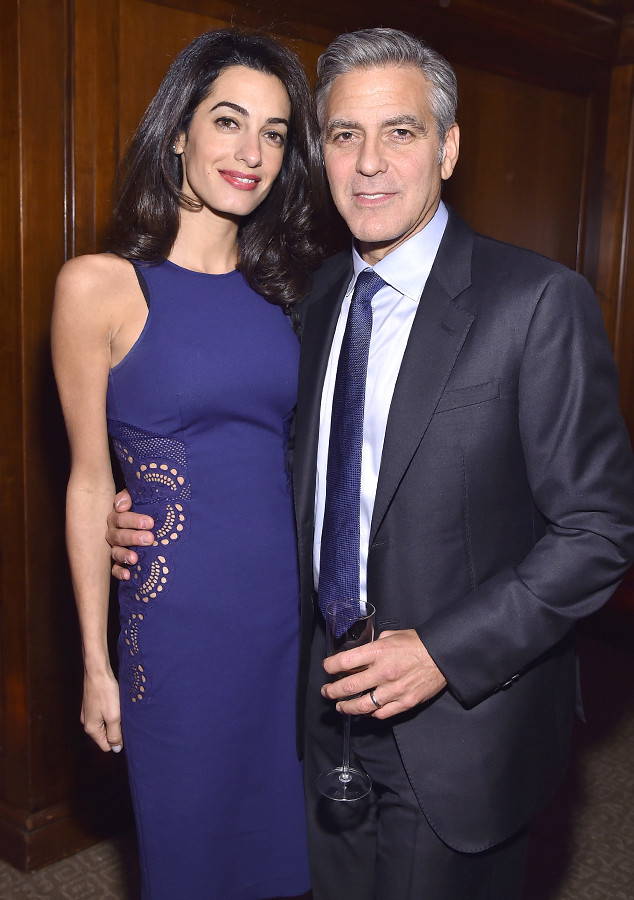 Mike Coppola/Getty Images for 100 LIVES
On Tuesday at the 100 Lives Initiative in New York City, Amal Clooney stunned in a chic indigo gown with tasteful, skin-revealing cut-outs. And that guy with her? He didn't look too shabby either!
The 37-year-old human rights lawyer joined hubby George Clooney at the event, which honored the individuals and institutions who acted bravely in order to save lines during the Armenian Genocide 100 years ago.
It was George, 53, taking the stage for a good cause this time, but Amal, too, uses her voice to help others. Tina Fey and Amy Poehler playfully took aim at the power couple during their Golden Globes opening monologue...