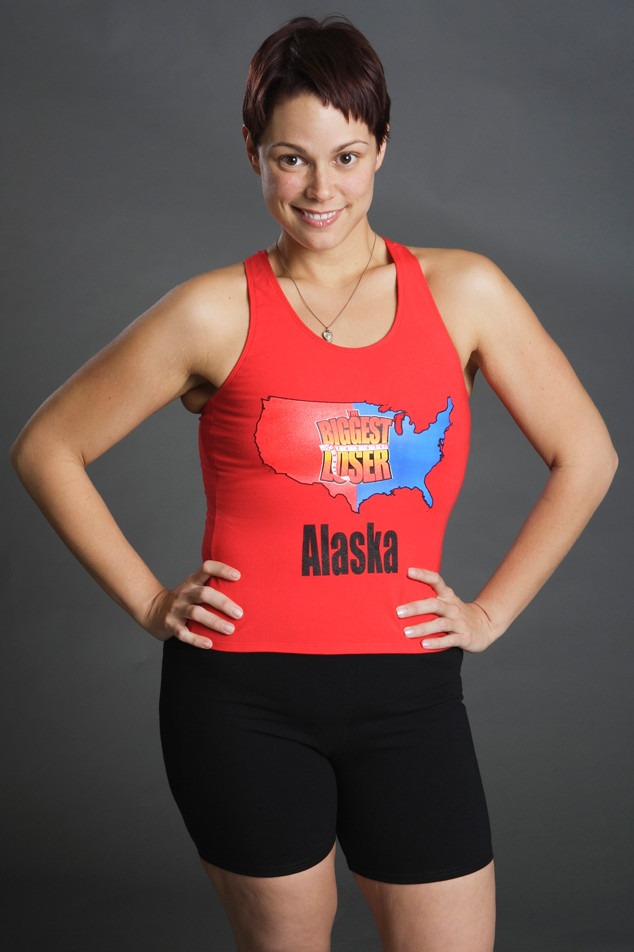 Trae Patton/NBC/NBCU Photo Bank via Getty Images
The Biggest Loser is in the headlines once again, and it's not because we're one week away from the season finale.
Former contestant Kai Hibbard recently made some shocking comments about the NBC weight loss show, on which she competed during the third season.
"The whole f- -king show is a fat-shaming disaster that I'm embarrassed to have participated in," Hibbard told the New York Post. "You just think you're so lucky to be there that you don't think to question or complain about anything."
In addition to bashing the show, Hibbard and another former competitor who wished to remain anonymous also made allegations of mental and physical abuse at the hands of the Biggest Loser trainers. But instead of remaining quiet in the wake of this new controversy, the show's creator is speaking up and firing back.
"It's been hard to sit back and listen to an attack and not come out and call afoul, but I have done that for many years," creator and executive producer Dave Broome tells People. "I've held back for many years on this because I didn't want to give it any credence or credibility. But I think at this point we just feel like there needs to be a balance with this story."
Broome says that Hibbard's claims are "false," promising that they take the health and safety of the contestants very seriously. 
"We put together an incredible medical team of doctors, nutritionists and therapists," Broome says. "You name it we've had it and continue to evolve [our supervised care]. [There are] millions of people around the world whose lives have been changed."
"Well, I wasn't part of show then so I can't really speak to her story," Biggest Loser host Alison Sweeney said on The Meredith Vieira Show. "But I know that I am beyond proud to be a part of The Biggest Loser and I'm proud of what we do and not just that we help the contestants lose weight and change their life and get healthy in a way they weren't before but that every person, every fan I meet on the street whether it's one healthier meal they ate because of our show or one pound that they lost, or 100, which by the way I get that story all the time, I'm proud. I'm proud to be a part of the solution."
Broome and Sweeney are both backed up by many former contestants who are speaking out in support of the show that helped them change their lives.
"No one placed shame on me as part of the show," season four contestant Julie Hadden says. "For me, The Biggest Loser was life-changing. I took with me a world of knowledge on proper nutrition and fitness and healthy lifestyle choices that I still use every day."
"[Kai's claims] could not be further from the truth," current contestant Scott Mitchell says. "[The show's doctor] Dr. Huizenga and others associated with the show reminded all the contestants that our long-term health was the real goal, not winning a game show."
While season eight winner Danny Cahill understands that Hibbard is allowed to have her own opinion on the show, he doesn't agree with them.
"She may actually believe what she says," Cahill says. "I just find it hard to believe when almost every other contestant talks publicly about the positive aspects. The show is like life: There are positive and negative aspects. I'm sorry she chooses to see only the few negative aspects."
This is hardly the first controversy surrounding the NBC weight loss show.
Last year, season 15 winner Rachel Frederickson shocked viewers during her final weigh-in, clocking in at just 105 lbs during the finale, prompting many to worry about her health and wonder if the show pushes contestants too far. And then just months later, trainer Jillian Michaels left the show after she was "deeply concerned by the negative direction the show has taken."
"We are allowed to speak with our contestants after they go home...but no one had told me, 'Hey, Rachel is very, very thin.' Bob and I had no idea," Michaels told E! News. "Nobody had told us, nobody had said anything to us, so yes, I was stunned. Obviously, I thought she had lost too much weight and I was immediately concerned and wondering how this happened, how no one had said something to me and how the checks and balances that have been put into place, in my opinion, this had fallen through those checks and balances."
The Biggest Loser: Glory Days airs Thursdays at 8 p.m. on NBC.
(E! and NBC are both part of the NBCUniversal family.)