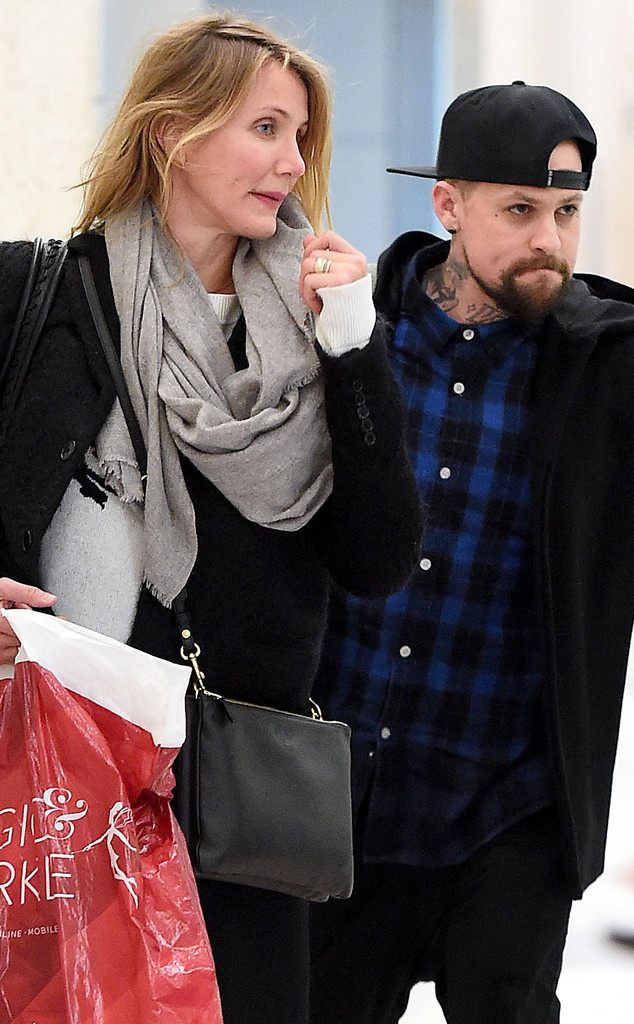 Xposure/AKM-GSI
Well...that was fast!
Cameron Diaz and Benji Madden, who've been dating for less than a year and have only been engaged for a matter of weeks, are getting married tonight, a source has revealed to E! News.
May we reiterate how rather quick this all seems, especially considering how Diaz has been the queen of I-feel-no-need-to-get-married-anytime-soon comments in recent (and not-so-recent) interviews. Then again, it's not as though she ever swore off marriage, either, so...
Here we are.
Sure enough, there's been a rush of activity spotted outside of the gated community in Beverly Hills where Diaz lives, leading us to believe that she and Madden are tying the knot at her home—or at least will be partying there to celebrate their nuptials.