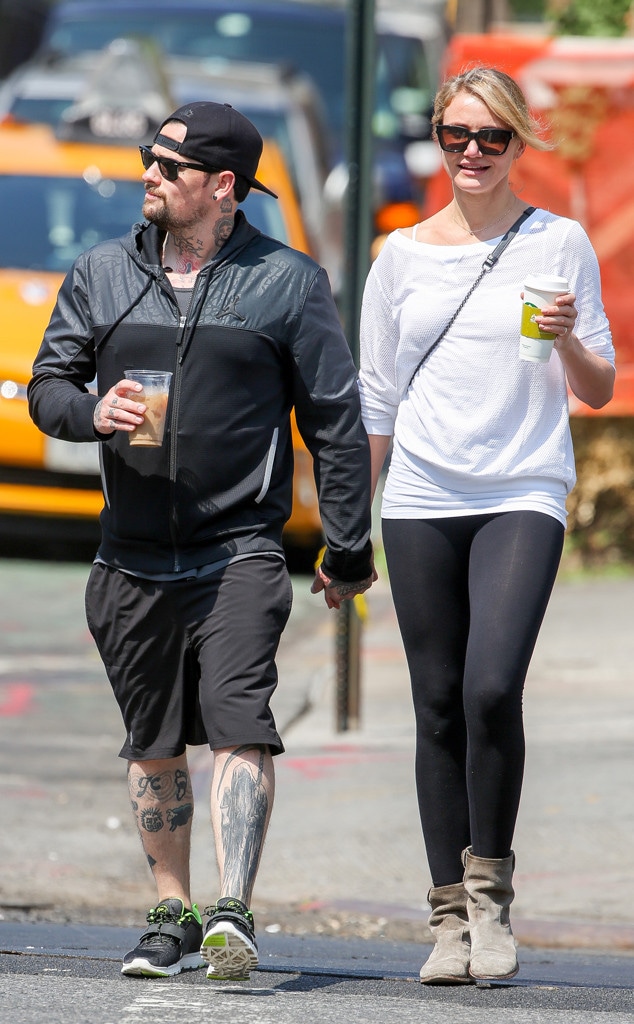 Dave Spencer/Splash News
Well, look who it is together once again.
Cameron Diaz and Benji Madden have been sparking romance rumors lately, and although they've played coy on the whole thing, this just may answer everyone's questions. Sure, it's not a fat smooch on the lips, but holding hands is precious, and you just don't do that with everyone (as an adult, anyway).
The hand-holding, casually dressed pair were photographed strolling the streets of West Village in New York City after grabbing some coffee.
"They seemed relaxed and looked like a happy new couple," an eyewitness tells E! News.
Rumors have been swirling that the singer has been dating the actress quietly for the past month, and when the topic was brought up on On Air with Ryan Seacrest recently, Madden made sure to stay very vague with his responses.
After bursting into a fit of nervous laughter, Benji said, "Well, Ryan, there's only one way to find out." He continued, "You've got to play Ryan's Roses…that's still a radio phenomenon."
Well played, Benji.
—Reporting by Michelle Falls