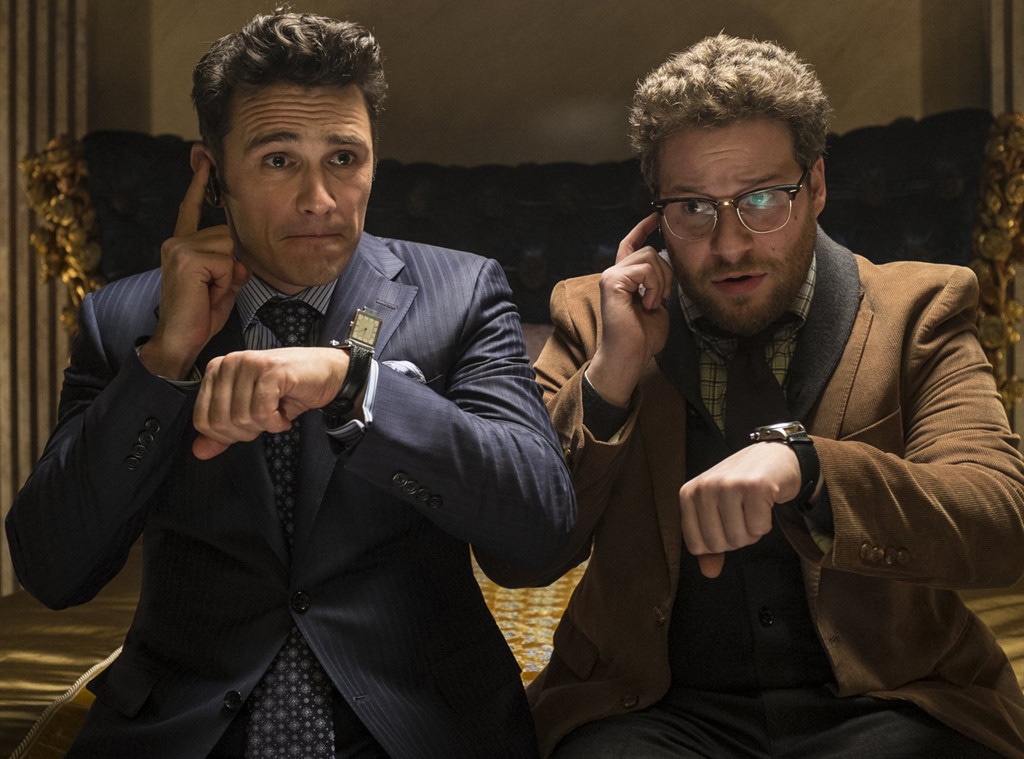 Columbia Pictures
North Korean officials aren't just upset with Sony about he Interview —Kim Jong-un and co. have issues with the U.S. government, too.
Per NBC News, North Korean officials said Sunday they had "clear evidence" the United States government was "deeply involved" in the making of the movie. And, through its state-run news agency, the Korean Central New Agency (KCNA), officials threatened "all the citadels" of the U.S.
Although North Korean officials failed to specify what they meant exactly by "citadels," they said: "The army and people of the DPRK are fully ready to stand in confrontation with the U.S. in all war spaces including cyber warfare space to blow up those citadels."
The North Korean government once again denied involvement in the Sony hack that led to the cancellation of Seth Rogen and James Franco's film's theatrical release. On Friday, the FBI issued a statement after their investigation concluding North Korea was responsible for the massive hack; North Korean officials responded to this Sunday by accusing President Barack Obama, per BBC News, of "recklessly making the rumor" that they were to blame.
The North Korean government said it "estimates highly the righteous action" taken by the "Guardians of Peace," but once again claimed they are "not aware of where they [the hackers] are."
Per NBC News, the White House declined to comment on the latest North Korean remarks.
(E! and NBC are both members of the NBCUniversal family.)