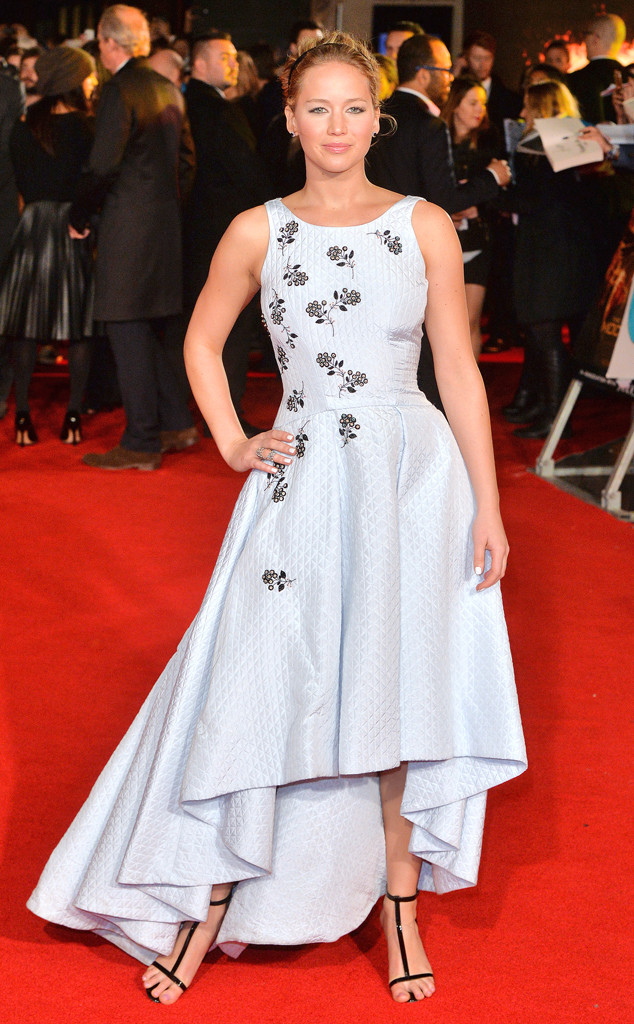 Anthony Harvey/Getty Images
Jennifer Lawrence, who is vocal about her refusal to adhere to Hollywood standards of beauty, jokes that when it comes to how she pictures herself physically, she imagines herself to be "like a Victoria's Secret model."
The 24-year-old star of The Hunger Games movies and Dior spokesmodel talked about her physical perception of herself during a joint interview with co-stars Josh Hutcherson and Liam Hemsworth with the U.K. talk show Good Morning Britain to promote the newest movie in the series, The Hunger Games: Mockingjay—Part 1.
Host Richard Arnold commented on how Hutcherson appeared slimmer onscreen, saying. "Josh, well, how would we say it here in Britain, you've dropped a dress size."
Yeah, I did, a couple," he said, adding, "I did nothing to prepare physically for this role. I went on the CGI diet, computer-generated images. They just sucked my face down in post-production."