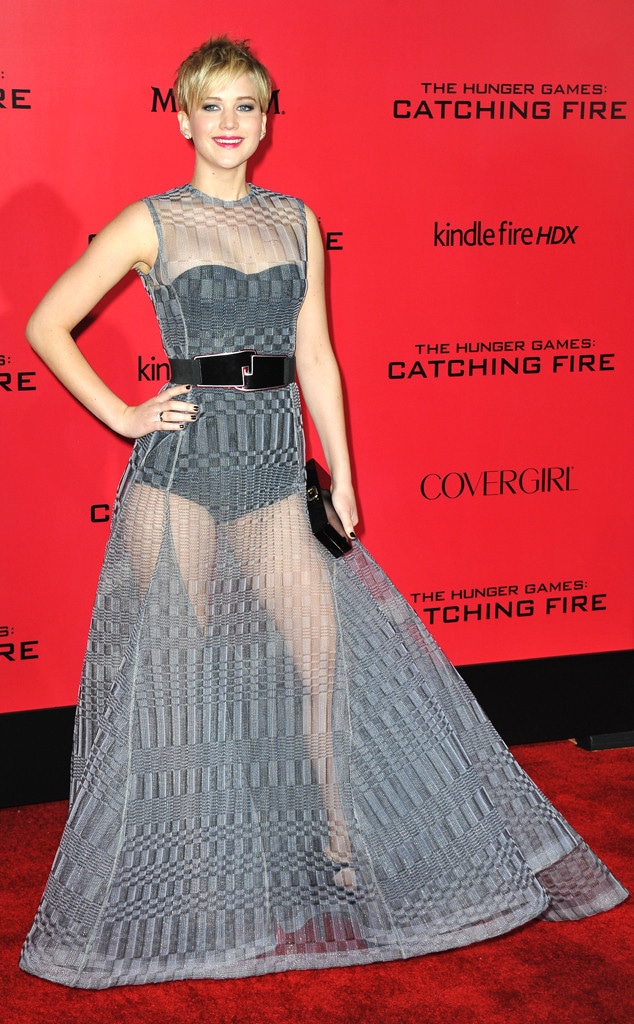 Jordan Strauss/Invision/AP
Jennifer Lawrence has made no secret of her distaste for the stick-thin standards in Hollywood. And that's just one of the many reasons why we love her.
In fact, the 23-year-old Oscar winner—who has refused to lose weight for a role and has even been bullied for her own figure, which she's previously deemed "fat" by Hollywood standards—is incredibly committed to her cause and believes the media should be held accountable for bashing people for their figure as she continues to serve as a role model for a healthy body image.
"I just think it should be illegal to call somebody fat on TV," the Hunger Games heroine told Barbara Walters in an interview for the upcoming ABC News special, Barbara Walters Presents: The 10 Most Fascinating People of 2013. "Because why is humiliating people funny."
"I get it, and, and I do it too, we all do it," Lawrence continued. "But I think when it comes to the media, the media needs to take responsibility for the effect that it has on our younger generation, on these girls who are watching these television shows, and picking up how to talk and how to be cool, so then all of a sudden being funny is making fun of the girl who's wearing an ugly dress."
The Silver Linings star has previously admitted that she fought for her Hunger Games character to have a more realistic figure in an effort to set a positive example for young women.
"When we were doing the first The Hunger Games, it was a big discussion, 'cause it's called The Hunger Games—she's from District 12, she's obviously underfed, so she would be incredibly thin. But, I just kept saying, 'We have the ability to control this image that young girls are going to be seeing,'" she told BBC last month. "Girls see enough of this body that we can't imitate, that we'll never be able to obtain, these unrealistic expectations, and this is gonna be their hero, and we have control over that."
Not only did the short-haired beauty win her battle for Katniss to have a "strong and healthy" appearance, but she also believes tabloid bullying should be monitored—just like sex and violence.
"I mean, if we're regulating cigarettes and sex and cuss words, because of the effect they have on our younger generation, why aren't we regulating things like calling people fat?" she questioned.
Additional honorees on this year's Most Fascinating People special include Miley Cyrus—who spilled on her split from Liam Hemworth—Kim Kardashian, the cast of Duck Dynasty and Prince George.
The ABC special, including Walters' full interview with J.Law, will air on Wednesday, Dec. 18 at 9:30 p.m. E.T.