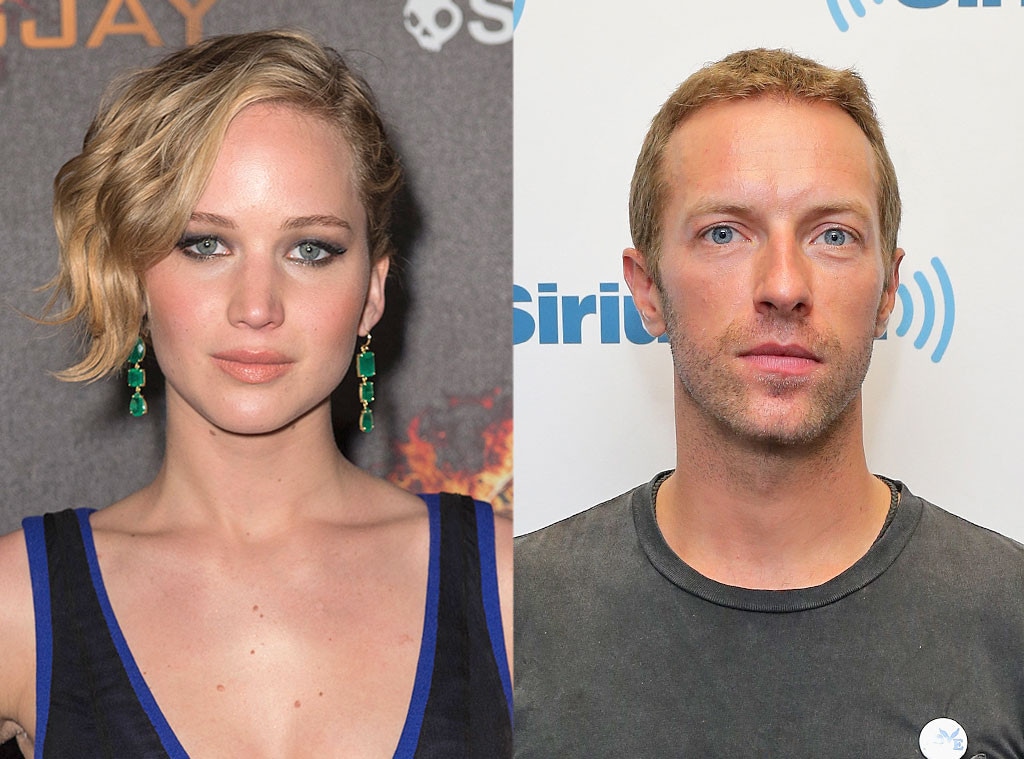 Getty Images
It's over for Jennifer Lawrence and Chris Martin. 
The 24-year-old Oscar winner and the 37-year-old Coldplay rocker have split, E! News confirms.
Lawrence began seeing Martin in late June, shortly after her split with X-Men co-star Nicholas Hoult. The musician, meanwhile, announced his separation from ex Gwyneth Paltrow after more than ten years of marriage in March. 
The Hunger Games stunner most recently supported the recording artist when he performed with Kings of Leon at the Hollywood Bowl earlier this month. She was also on hand when the father of two took the stage in September at the iHeart Radio Music Festival. 
Throughout the course of their relationship, Lawrence and Martin stayed mum on their romance, and they were only photographed together once during their nearly four-month relationship. 
In the November issue of Vanity Fair, the Silver Linings star, who looked stunning on the cover, described her dream man to the mag. 
"Basically, what I'm saying is all I need in a relationship is somebody to watch TV with me," the short-haired stunner, who is a devoted fan of Keeping Up With the Kardashians, said, adding that she wants a man who ''has the same taste in reality TV."
In addition to sharing her love for television, the talented thesp said she wants to date a guy who "isn't afraid to fart in front of me."
Instead of "a big, passionate love," she added, "I'd rather have just a peaceful time. [Those] are deeper because you can be your true self with somebody, and somebody can be their true self with you." 
As for her biggest turn-off? 
"I don't like fighting, and I find argumentative people the most annoying people on the planet," she revealed. "Like, why do you still want to be fighting? It's just unattractive."