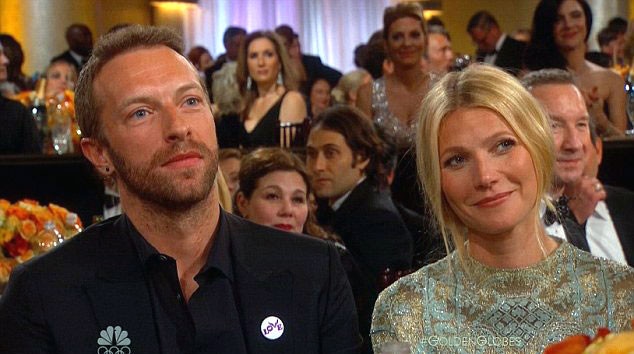 NBC
Gwyneth Paltrow and Chris Martin are separating.
The two made the announcement on the Oscar winner's website, Goop, with a post titled "Conscious Uncoupling."
Their statement read, "It is with hearts full of sadness that we have decided to separate. We have been working hard for well over a year, some of it together, some of it separated, to see what might have been possible between us, and we have come to the conclusion that while we love each other very much we will remain separate."
Scylla/FAMEFLYNET PICTURES
The famous duo added, "We are, however, and always will be a family, and in many ways we are closer than we have ever been. We are parents first and foremost, to two incredibly wonderful children and we ask for their and our space and privacy to be respected at this difficult time. We have always conducted our relationship privately, and we hope that as we consciously uncouple and coparent, we will be able to continue in the same manner."
Just last year, the actress gushed about the Coldplay frontman in Good Housekeeping magazine.
When asked what's the "best decision" she's made in her life to this point, she responded with, "to marry my husband."
And last Spring, she told Glamour U.K. that she's been through some tough times in her relationship.
"It's hard being married. You go through great times, you go through terrible times. We're the same as any couple."
She also recalled seeking advice from her late father.
"I asked my dad once, 'How did you and Mum stay married for 33 years?' And he said, 'Well, we never wanted to get divorced at the same time.' And I think that's what happens. When two people throw in the towel at the same time, you break up, but if one person's saying: 'Come on, we can do this,' you carry on. I've learned more about myself being married than anything else. I hate to say, 'We've got it worked out,' because you never know what's going to happen, but we laugh, we're good friends, we like to do the same stuff." 
The two, who tied the knot in a secret ceremony at the Santa Barbara courthouse on Dec. 5, 2003, just recently celebrated their 10 year anniversary.
No family members or friends were present for the whirlwind nuptials. Just two days prior, Paltrow announced that she was expecting her first child with the musician.
The couple has two kids together, Apple, 9, and Moses, 7.