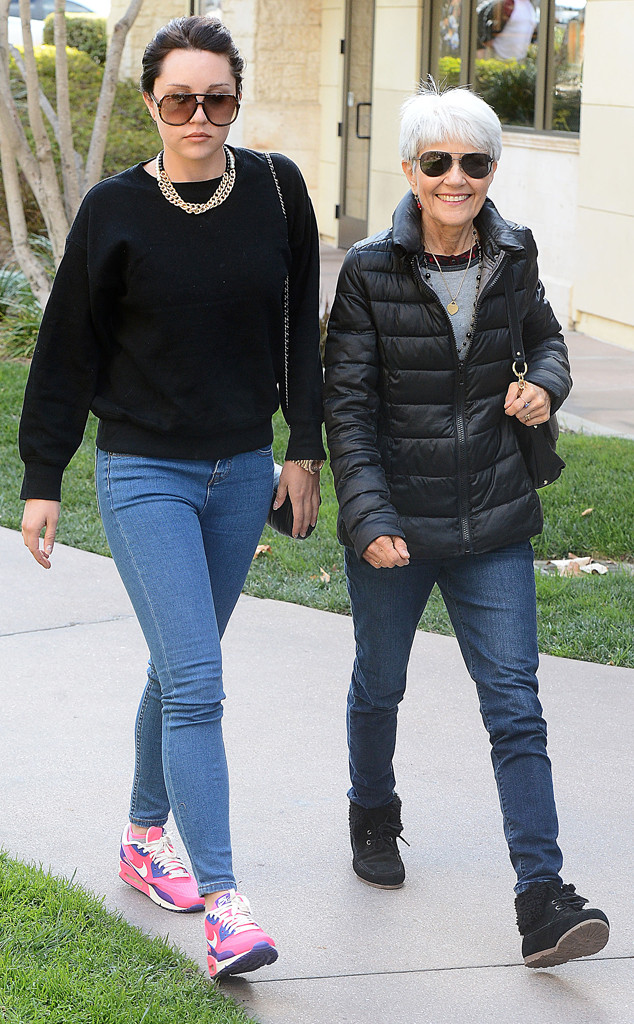 All Access Photo/Splash News
UPDATE: Amanda has since recanted her allegations on Twitter, writing, "My dad never did any of those things The microchip in my brain made me say those things but he's the one that ordered them to microchip me."
Amanda Bynes' mother is speaking out after her daughter's series of troubling tweets on Friday morning.
The 28-year-old star, who exited rehab after nearly six months in treatment back in December 2013, took to Twitter to post a sequence of alarming allegations about her father, Rick Bynes.
"My dad was verbally and physically abuse to me as a child," she wrote. "He called me ugly as a child and then asked me if I wanted to have sex with him and i did not know how to respond and I said no and then I was forced to live with my dad which was a total nightmare.