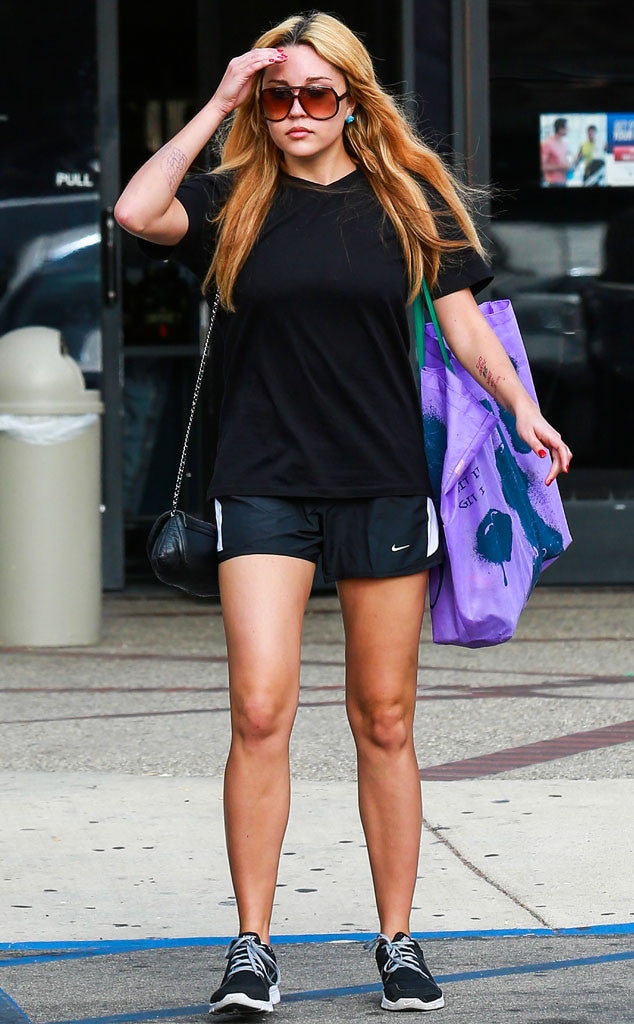 Raef-Ramirez/AKM-GSI
Sad news for Amanda Bynes. 
The 28-year-old actress was arrested on Sunday morning at 3 a.m. for DUI, the California Highway Patrol confirms to E! News. She has been charged with a misdemeanor after police "determined she was under the influence of a controlled substance" while driving. The former Nickelodeon star was held at the Van Nuys, Calif., station on $15,000 bail before she was released at 12:44 p.m. that same day. 
According to officials, Bynes was traveling westbound on Riverside Drive in Sherman Oaks as she approached the intersection at a red light on Van Nuys Boulevard. She stopped for the red light, but she stopped in the middle of the intersection, at which point the actress was pulled over and "given a series of field sobriety tests, which she was unable to complete." 
Bynes was then transported to the CPH West Valley Office where she was given a drug evaluation test that, according to officials, determined she was under the influence of a controlled substance (the substance is unknown). 
She currently has an upcoming court date scheduled for Oct. 23. 
Back in February, Bynes was placed on three-years' probation, stemming from her 2012 DUI arrest. She was also ordered to complete a three-month alcohol education program as part of the plea deal. 
Following her April arrest, the troubled starlet had several other run-ins with the law, including a number of driving-related arrests in Los Angeles in addition to an incident in which she allegedly threw a bong out of the window of her high-rise NYC apartment in May 2013 (the case was dismissed in late June after the thesp successfully complied with a judge's orders to stay out of trouble and attend six months of counseling). 
The former child star's legal woes were coupled with a series of bizarre Twitter outbursts, during which she called a number of A-listers "ugly" while also sharing revealing selfies.  
Bynes downward spiral seemed to have reached an all-time low on July 22, 2013, when the starlet was detained on a 5150 involuntary psychiatric hold for setting a small fire in her parents' neighbor's driveway and underwent treatment at a hospital and rehab facility.
She was released from rehab in December 2013, following nearly sixth months of treatment and went on to enroll at the Fashion Institute of Design and Merchandising, where she seemed to be making great strides following her year of highly publicized struggles. 
In April, Bynes' lawyer Tamar Arminak shot down reports claiming the actress suffers from schizophrenia. "There has been much speculation about Amanda's medical condition," her attorney said. "She has remained silent because she believed it was best to keep her mental health diagnosis private. However, she asked me to dispel certain rumors. For the record, Amanda does not have schizophrenia, nor has she ever been diagnosed with it."
"Amanda currently is on zero medication," Arminak continued. "She's devoted to living her life as healthy as possible. She's never had a history of abusing alcohol or hard drugs, and she's proud to say she's been marijuana-free for the past nine months."