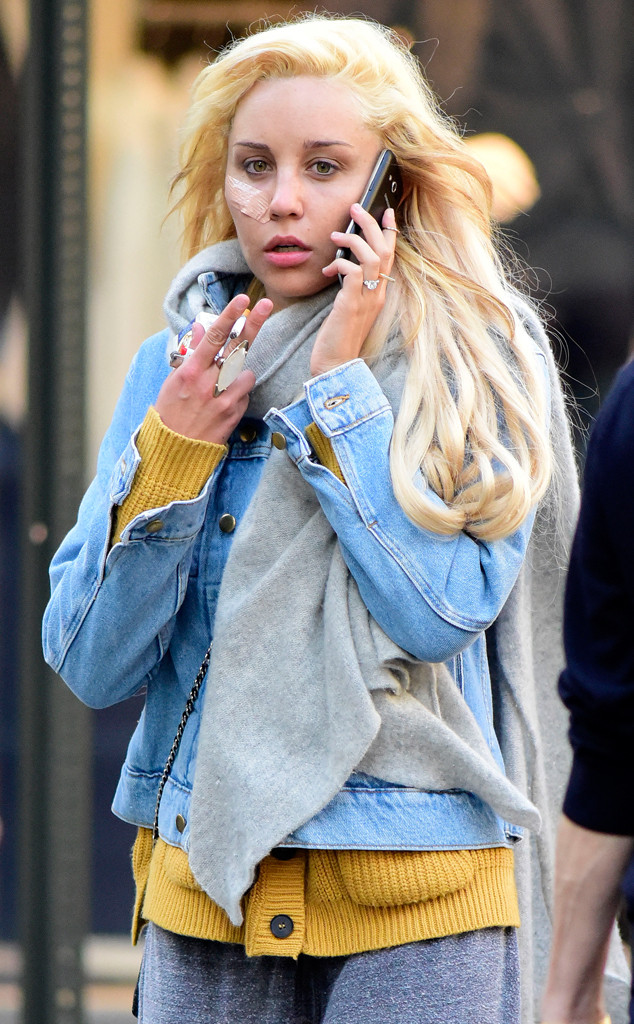 Splash News
Amanda Bynes has been seen once again; only this time she was spotted walking the busy streets of New York City solo and wearing a band-aid on her cheek.
The troubled former child star was most recently at LAX, eating solo and talking to herself during a presumably pre-flight meal at Gladstone's restaurant.
According to an eyewitness, came into the eatery by herself around 11 p.m. before her behavior took a bizarre turn.
"She sat down at a booth, which is normally reserved for groups," our source shared.